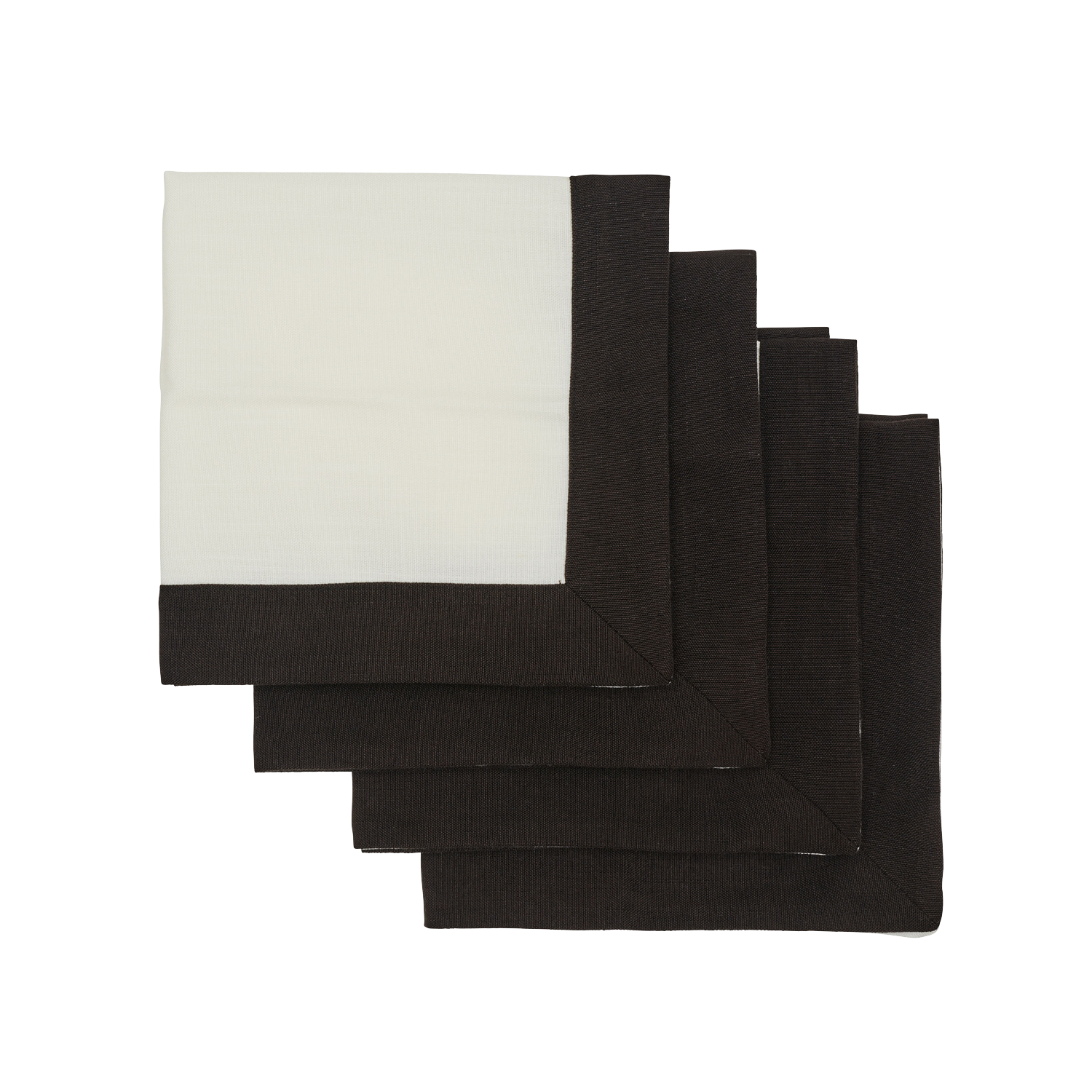 Introducing our classic black and white linen napkins. Perfect as a housewarming gift or to elevate your dinner party – or, who are we kidding, just a table set for one!

Match with our classic French Collection for a Parisian-inspired tabletop.
45 x 45 cm 
30% linen 70% polyester
Machine washable - no need to iron these, they are so easy to take care of!