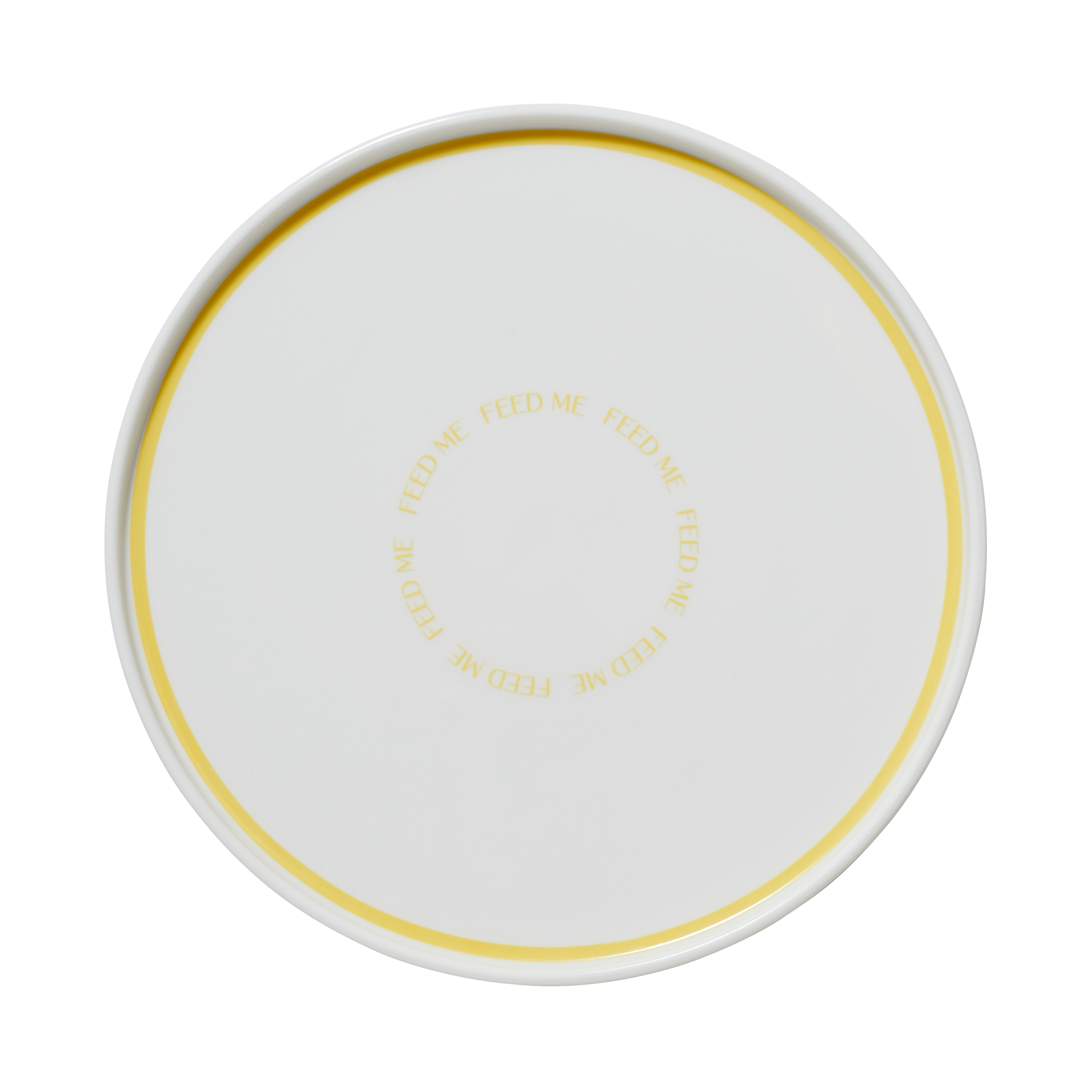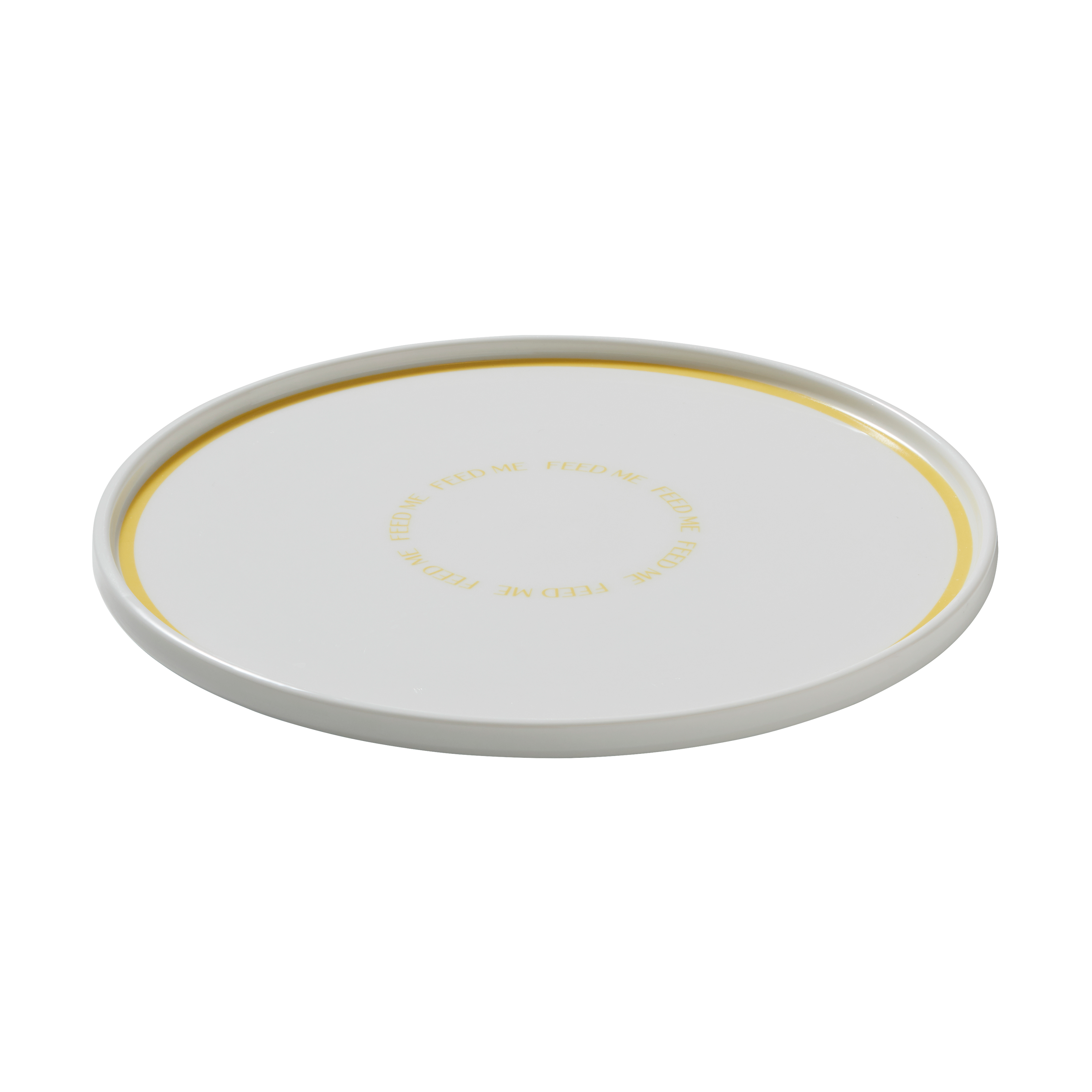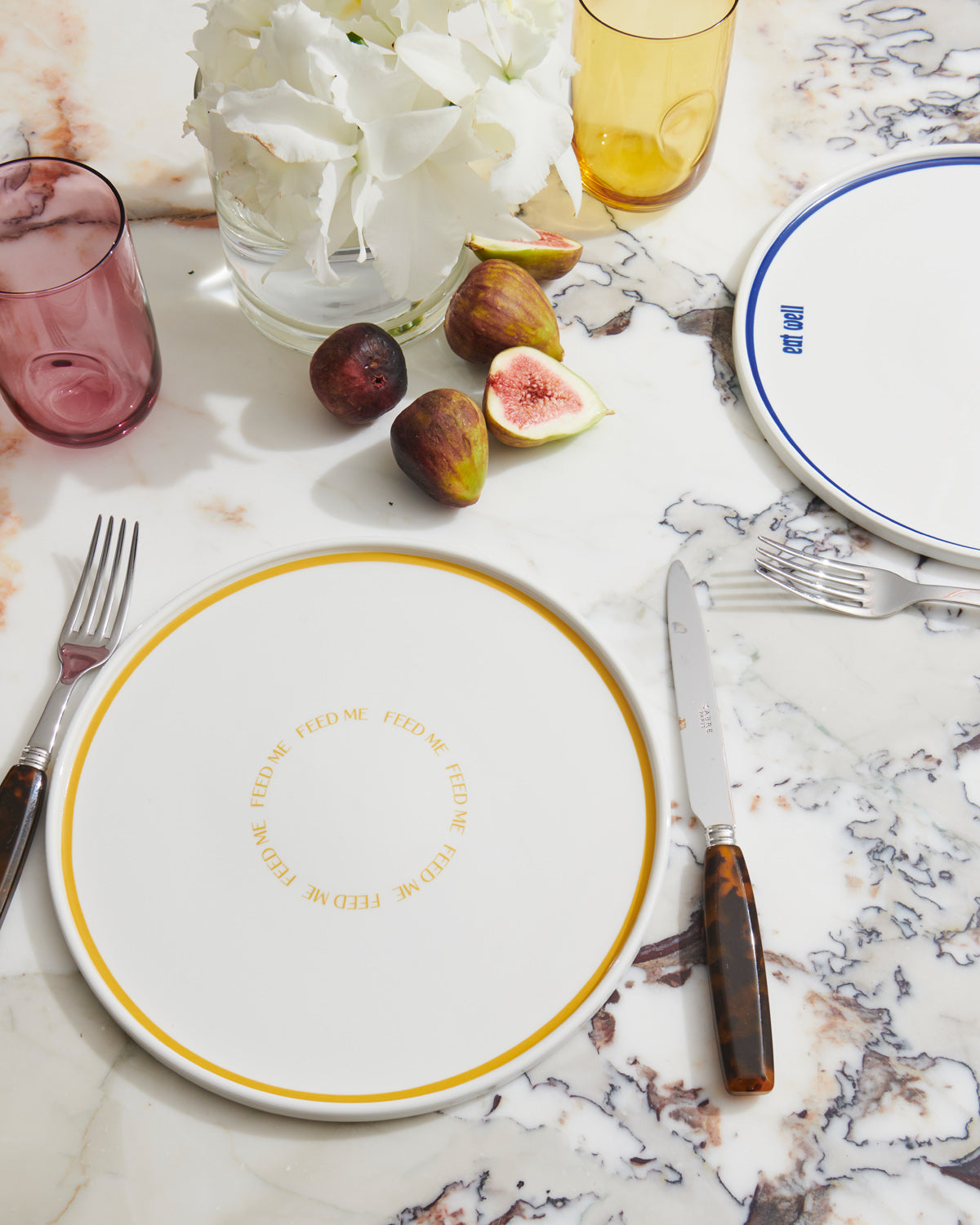 Our new collection is inspired by '90s designs. Clean and to the point – because when you're hungry, there really is no messing around...

Plates are made from new bone china and coated with a clear glaze on the top and base with feet for stacking.
Dishwasher, microwave and food safe.
25cm wide and has a small rim to keep juices and sauces from spilling on the table.