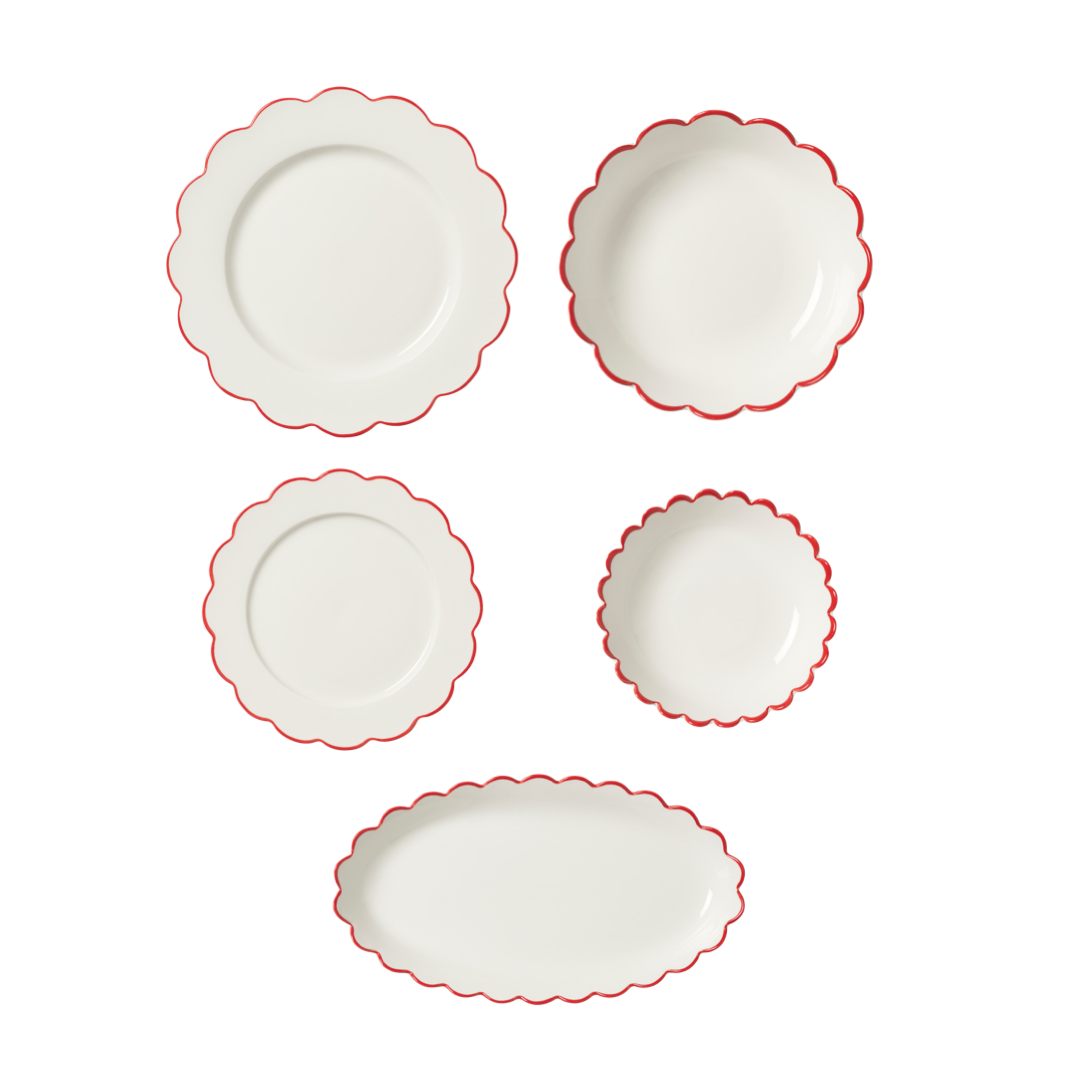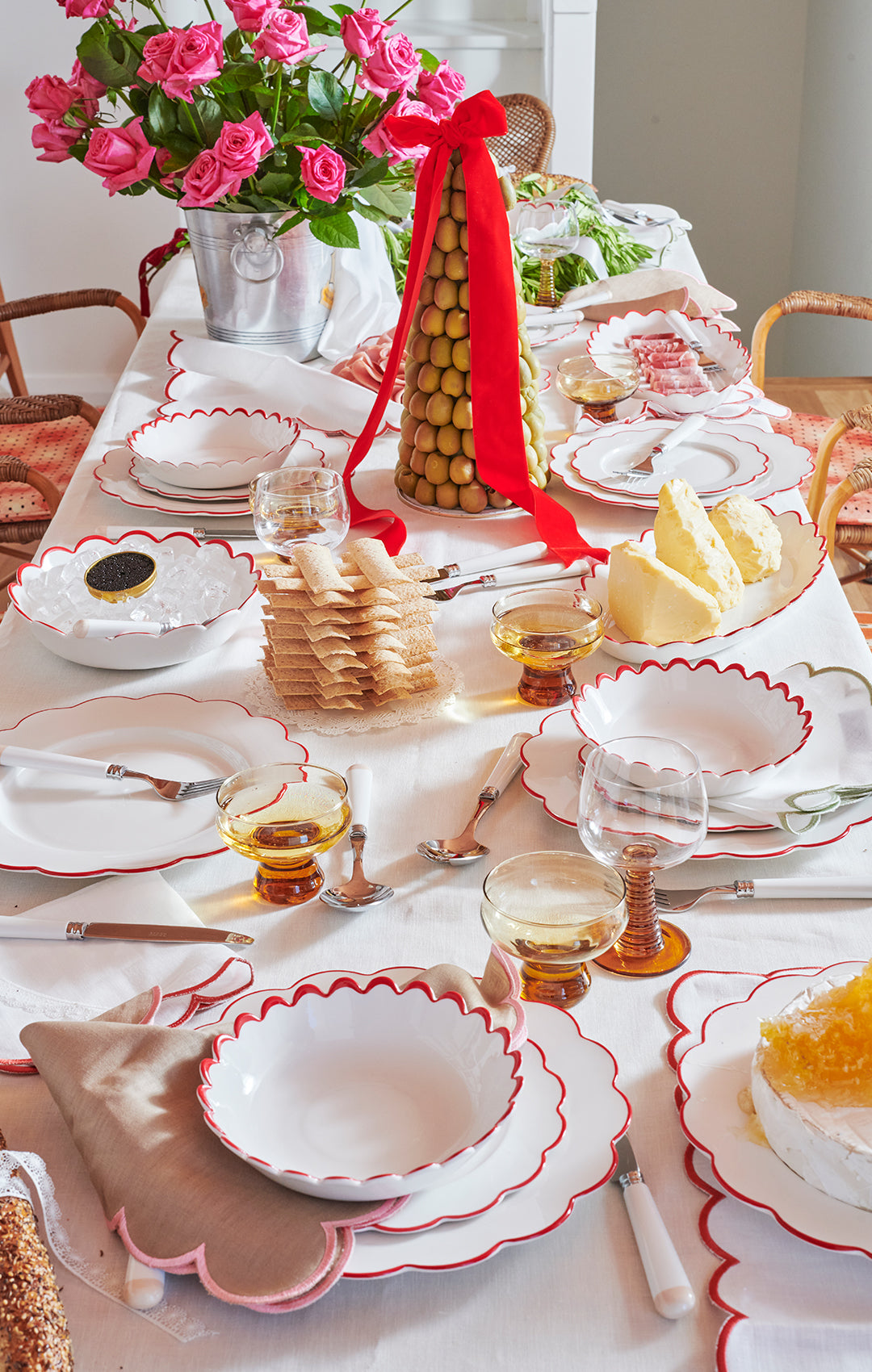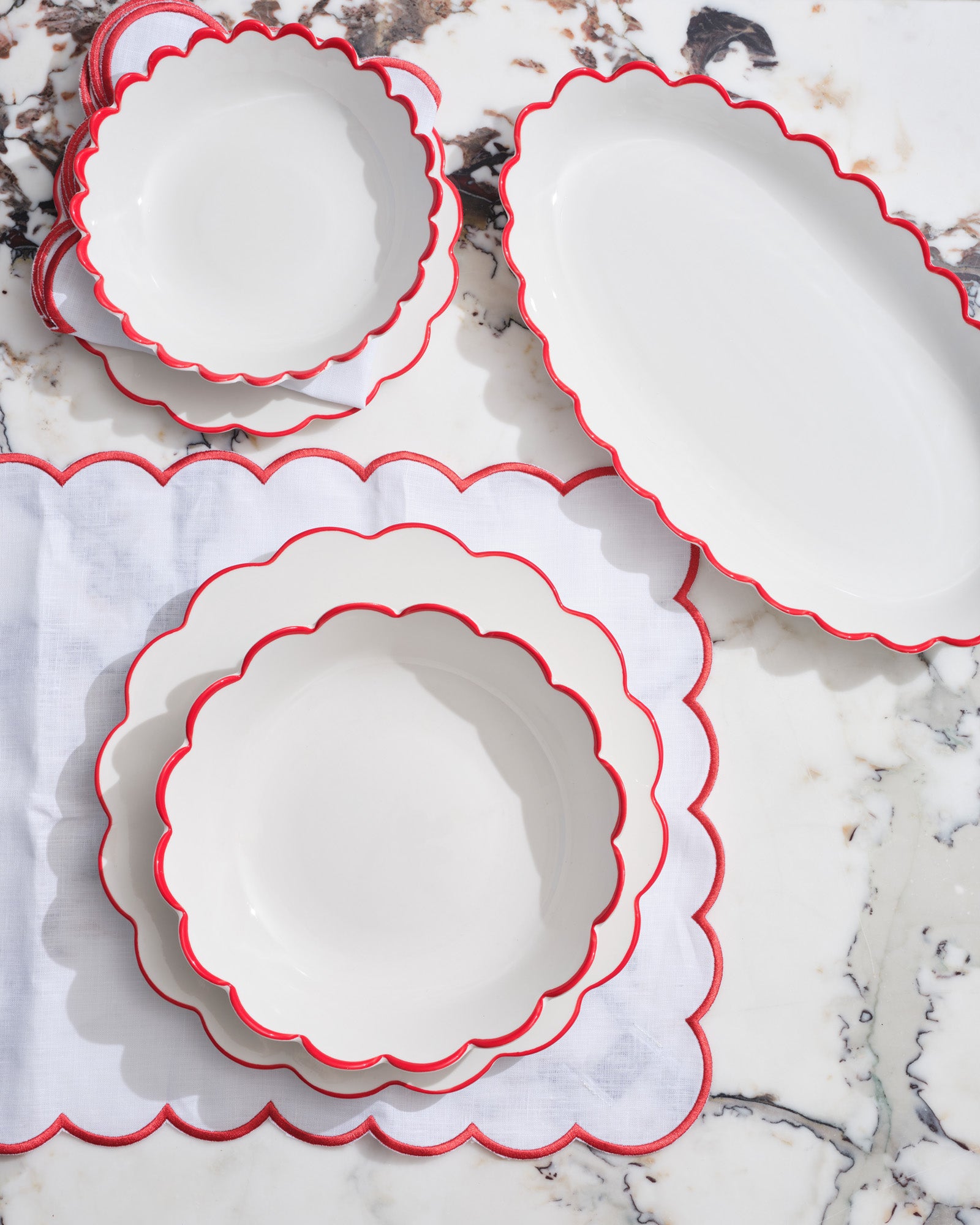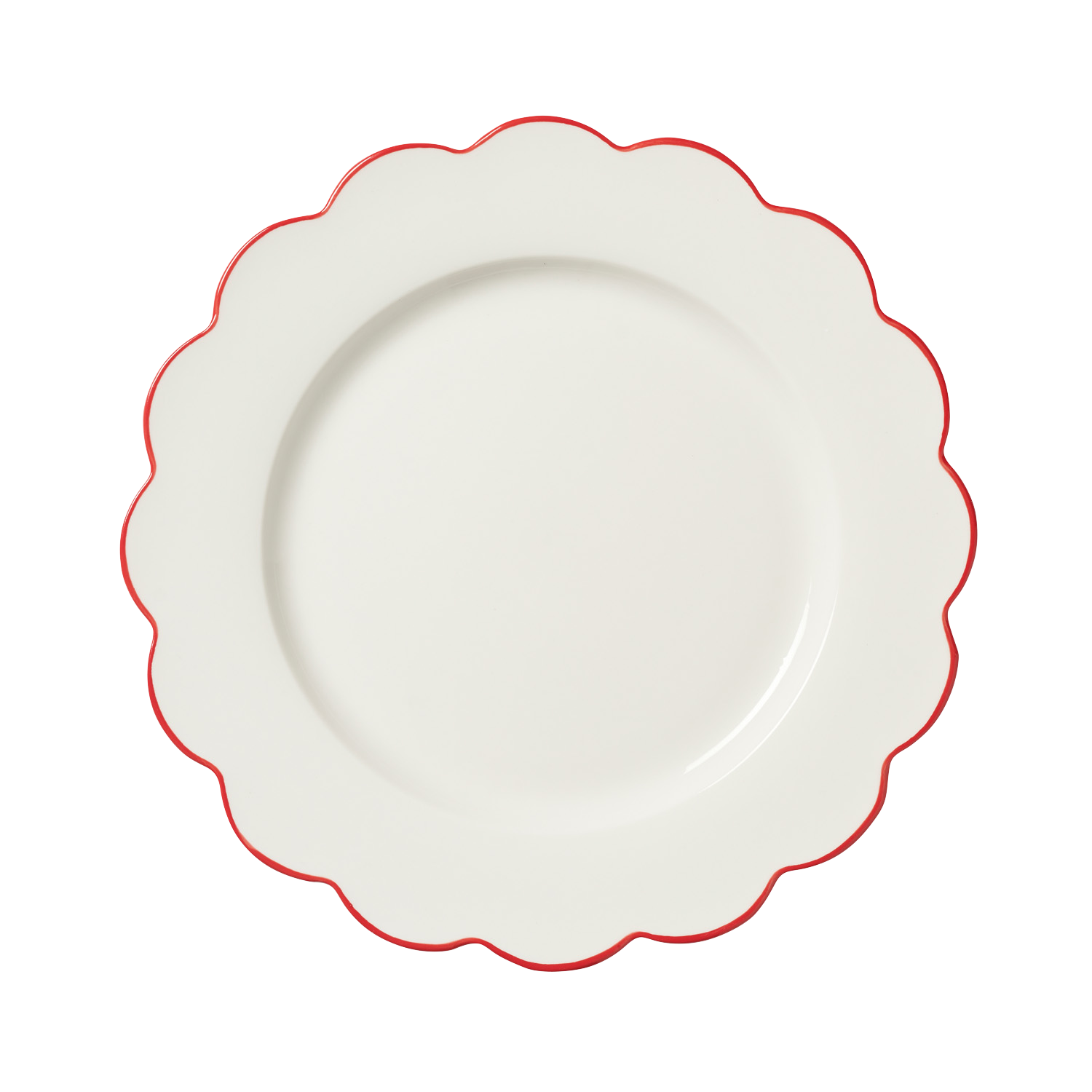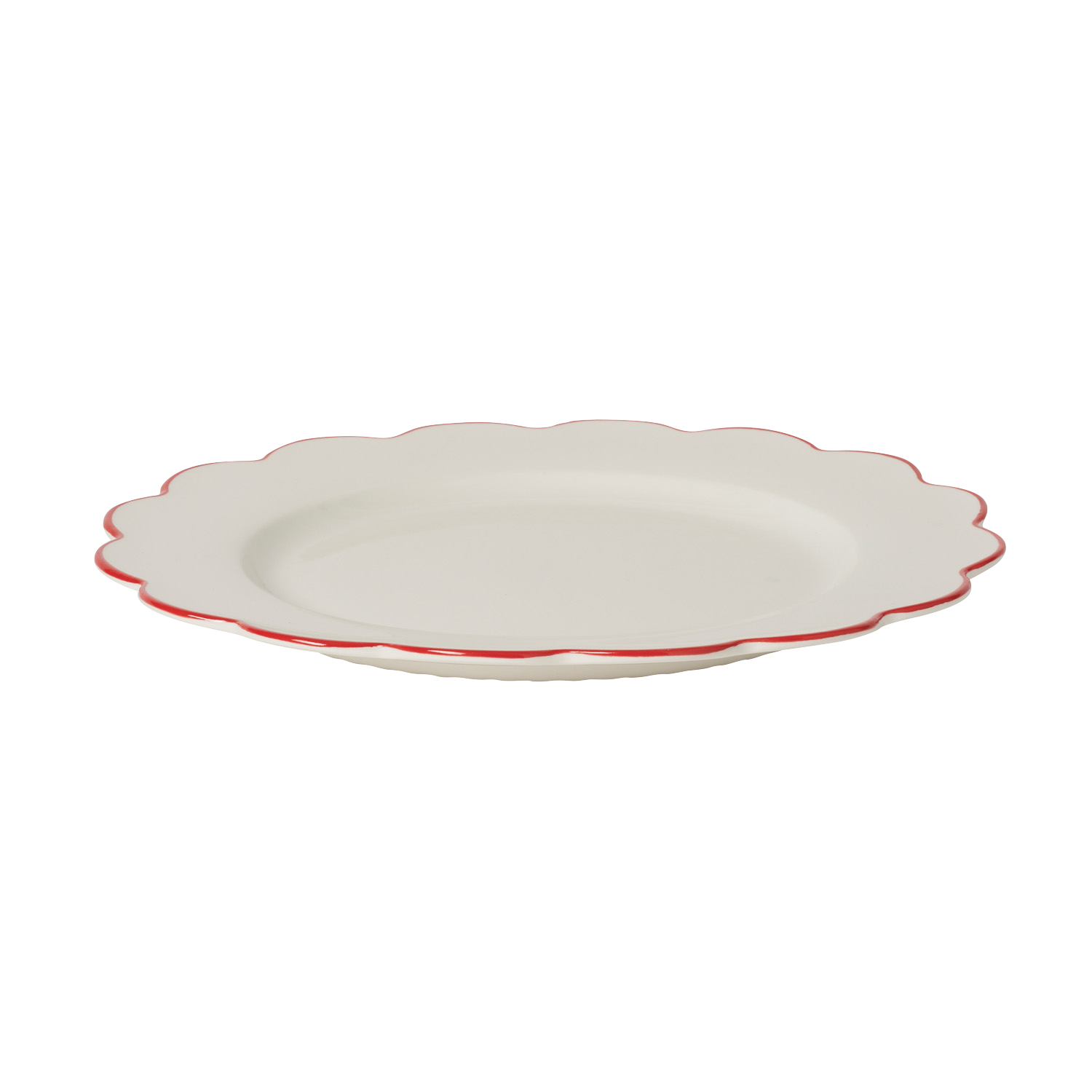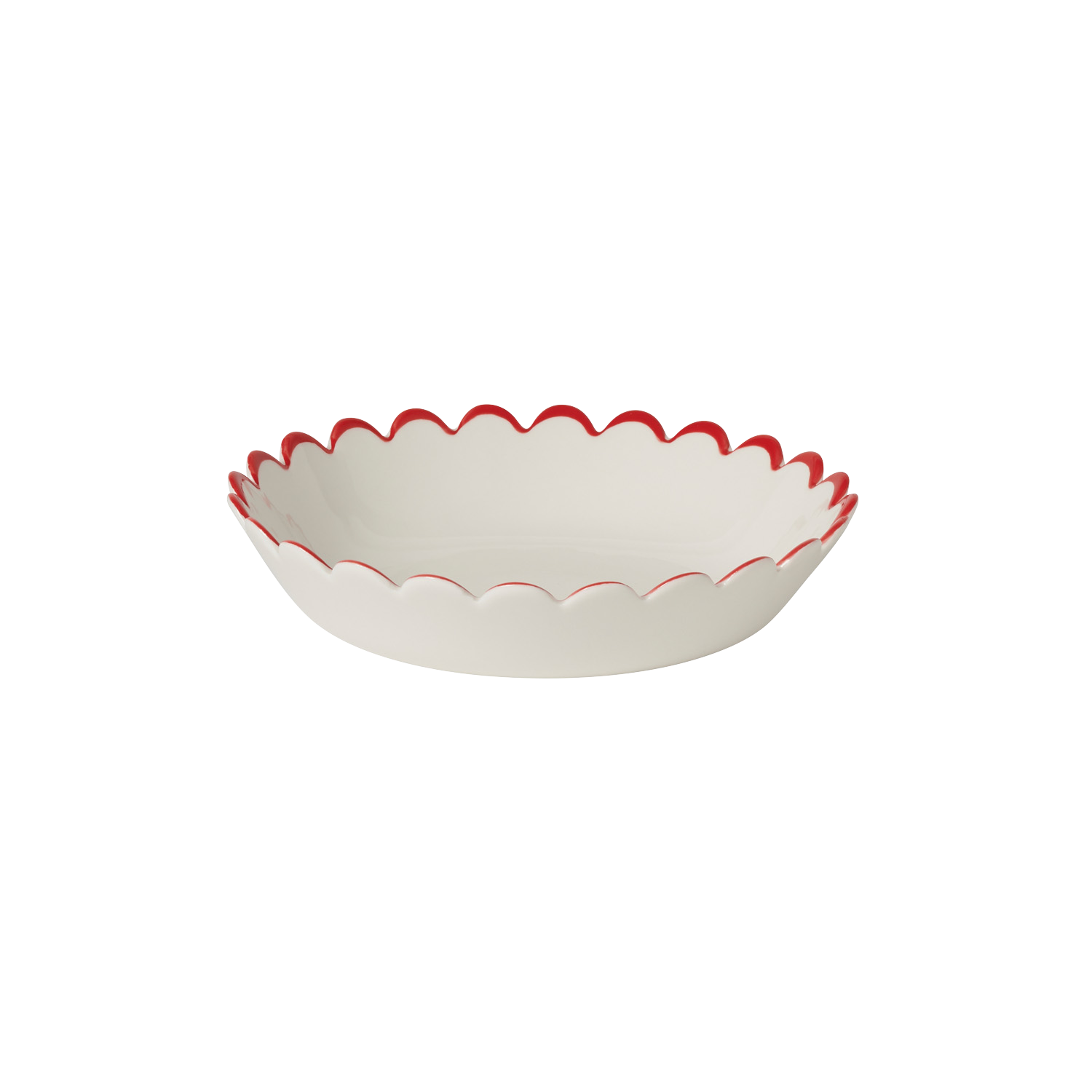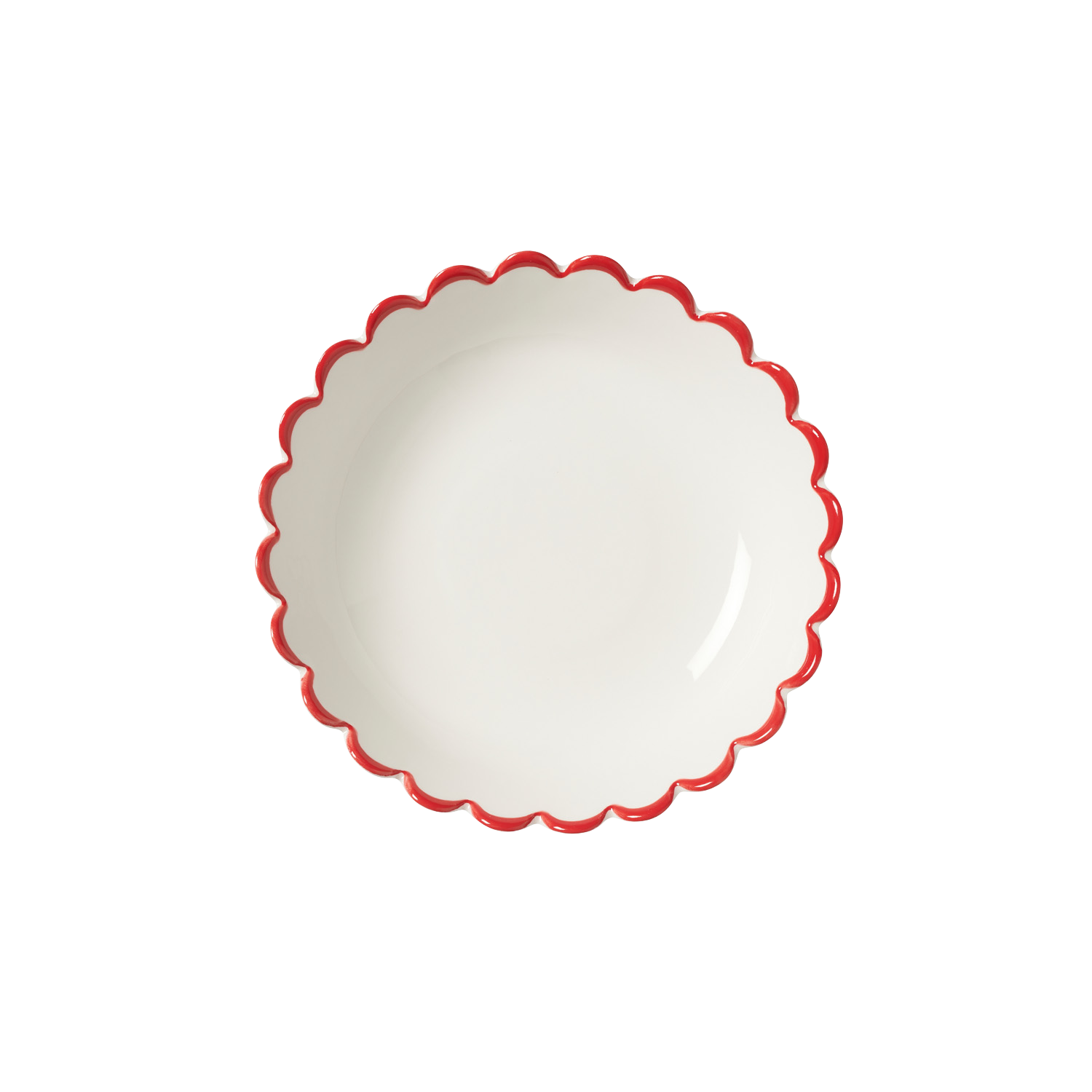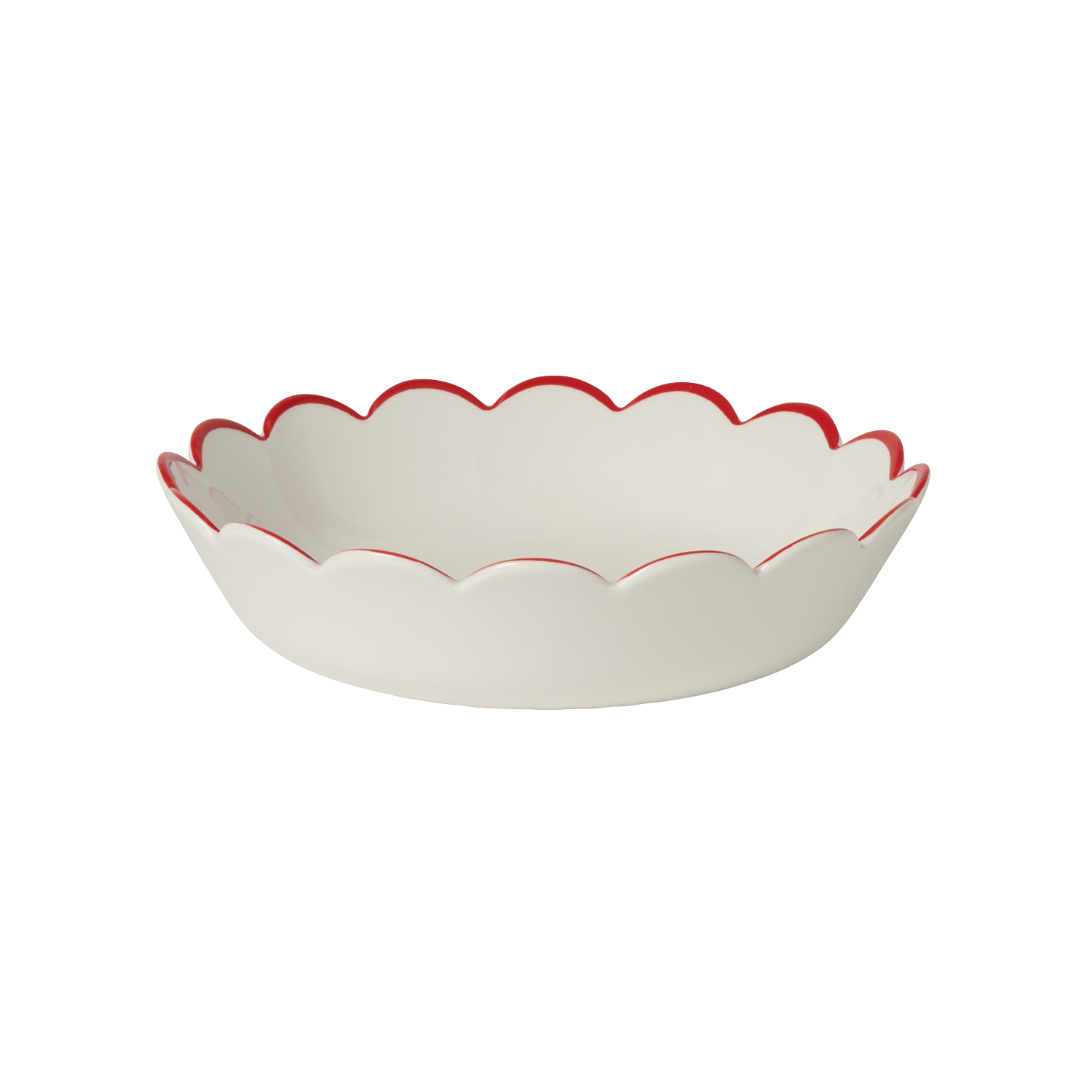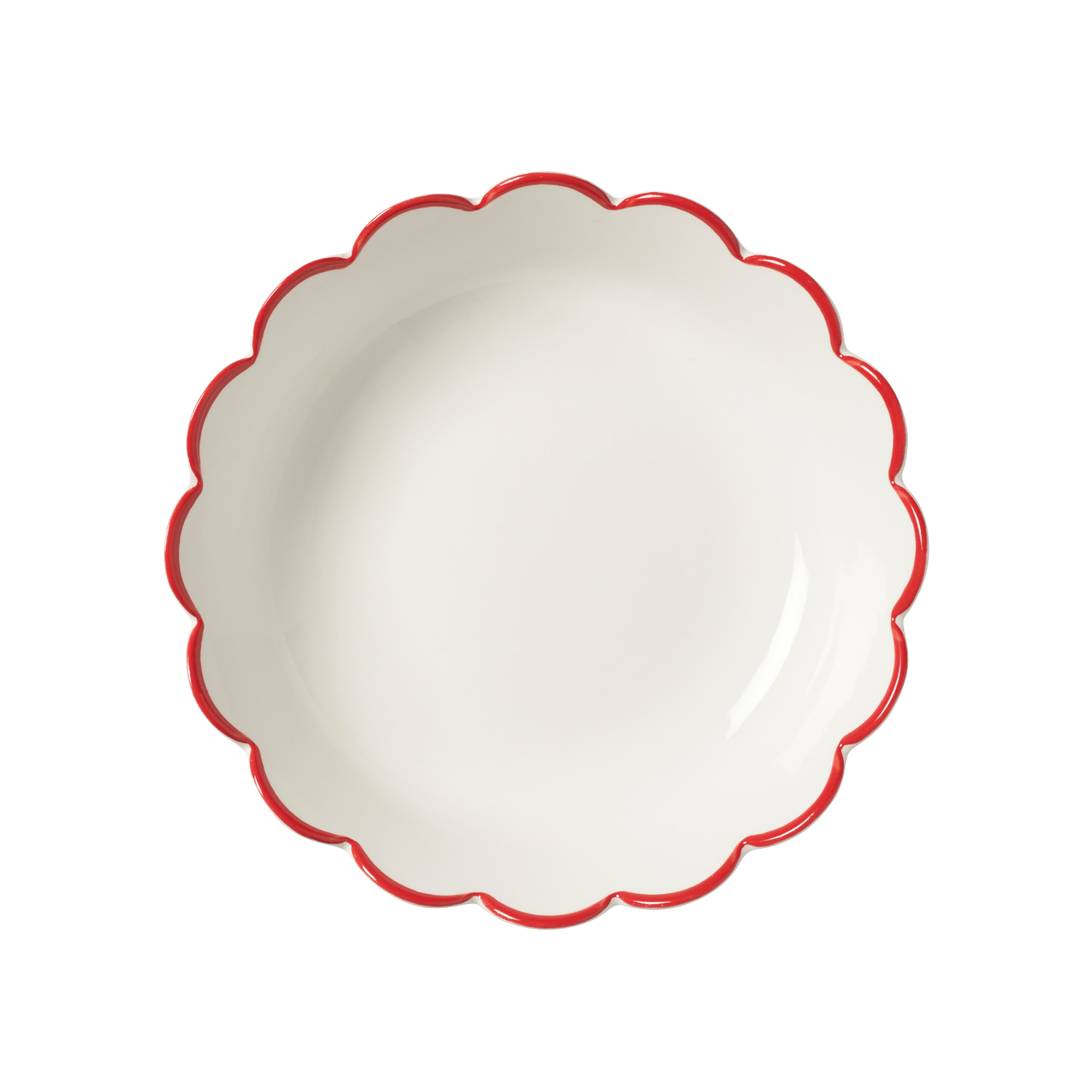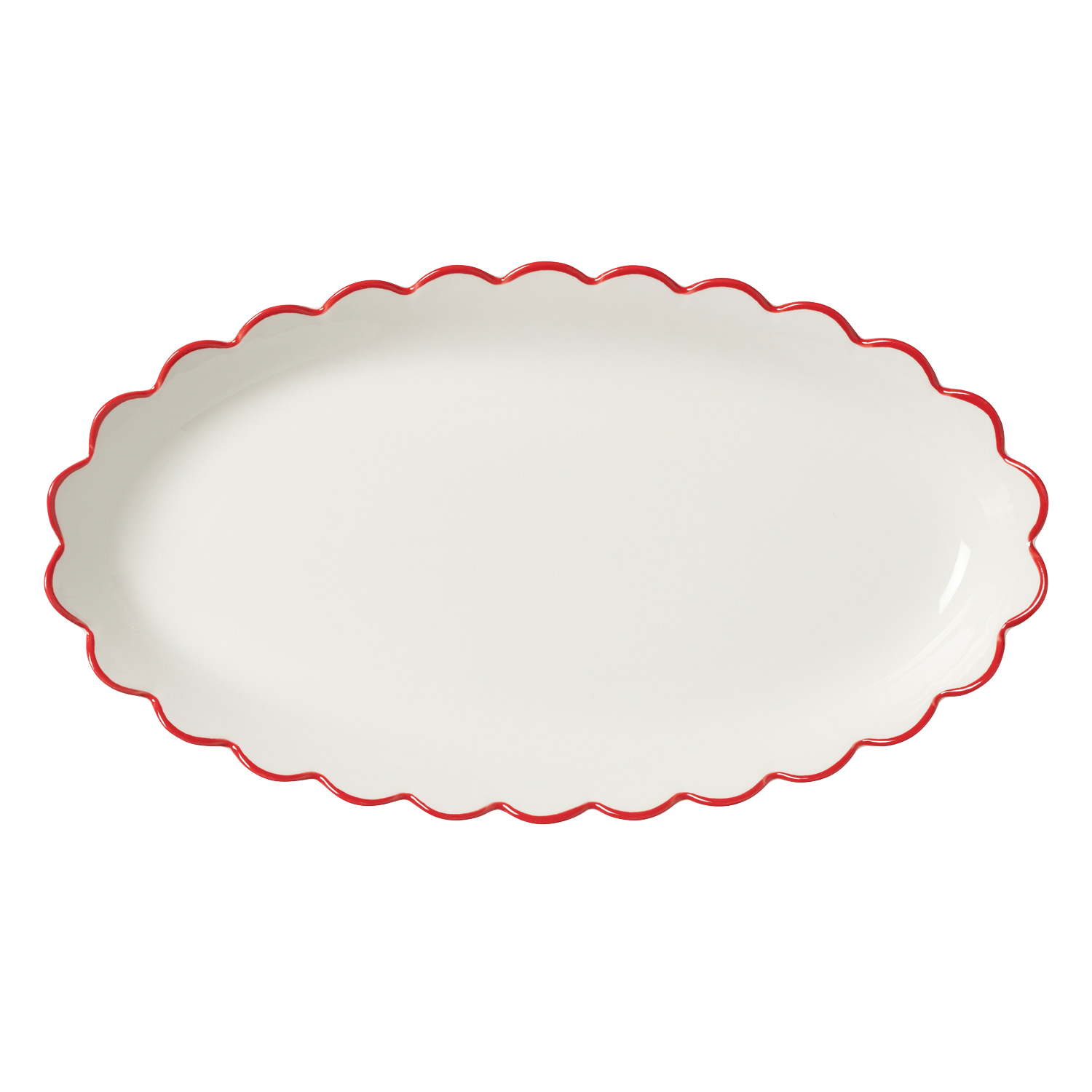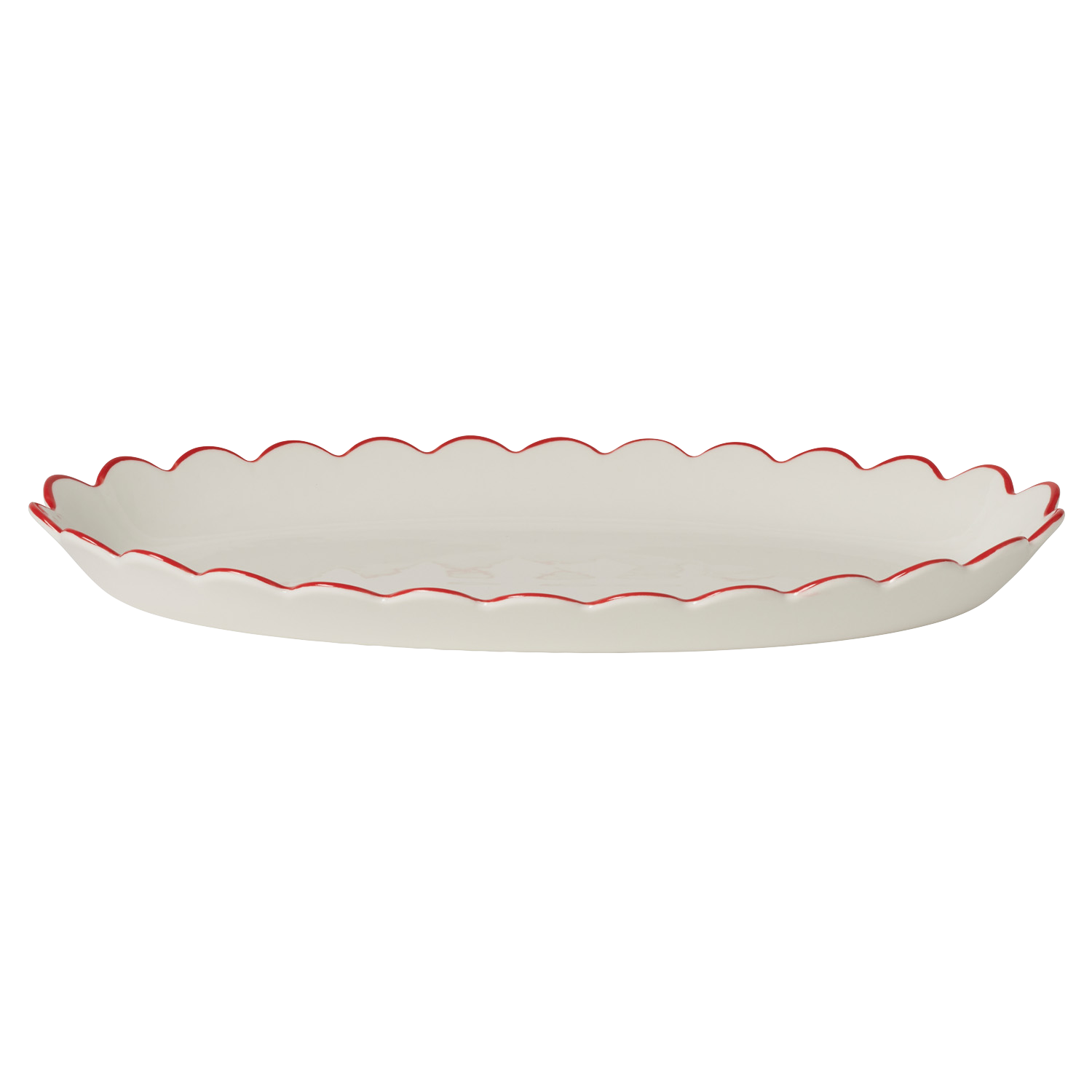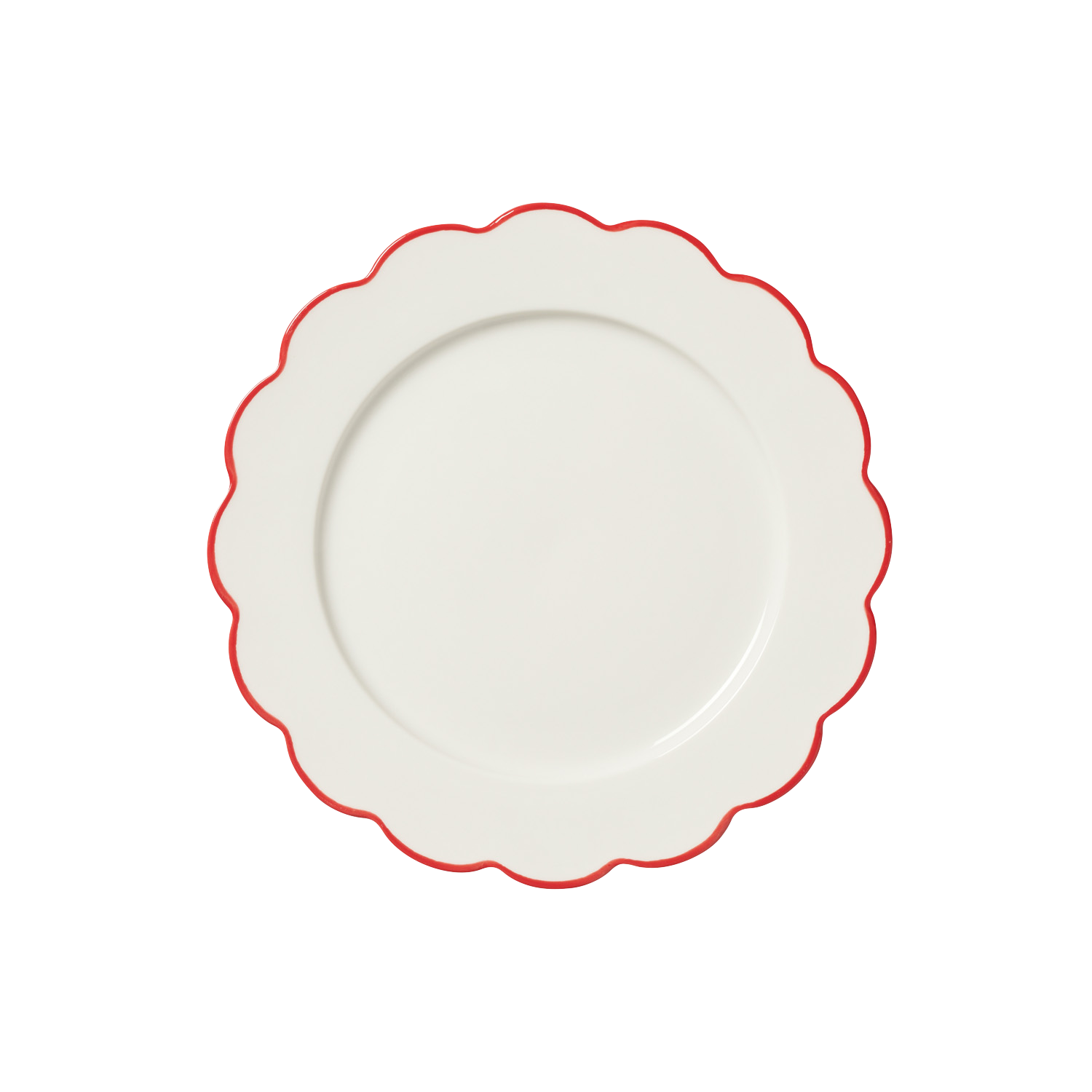 Red Edge White Scallop Dining Set - 17 pieces
Elevate your core dining range with our scallop set.  Each set contains 4 large bowls, 4 small bowls, 4 side plates, 4 dinner plates and a platter. 
Dimensions of each item:
Large bowls: 22cm wide x 6cm high
Small bowls: 18cm wide x 4.5cm high
Dinner plates: 28.5cm wide
Side plates: 21cm wide
Platter: 

35cm long x 19.5cm wide x 3.5cm high
Made from porcelain and both microwave and dishwasher safe. 
Red Edge White Scallop Dining Set - 17 pieces