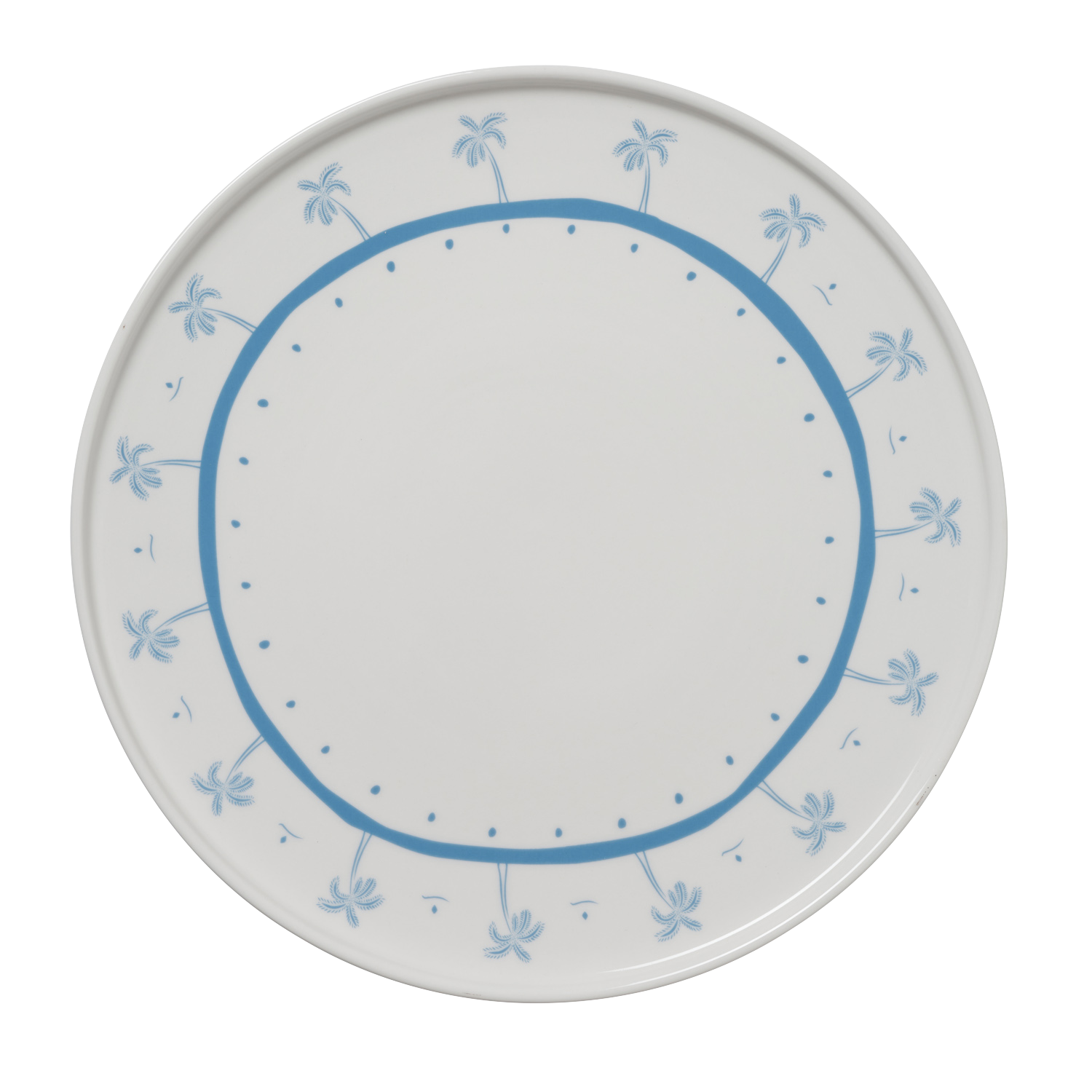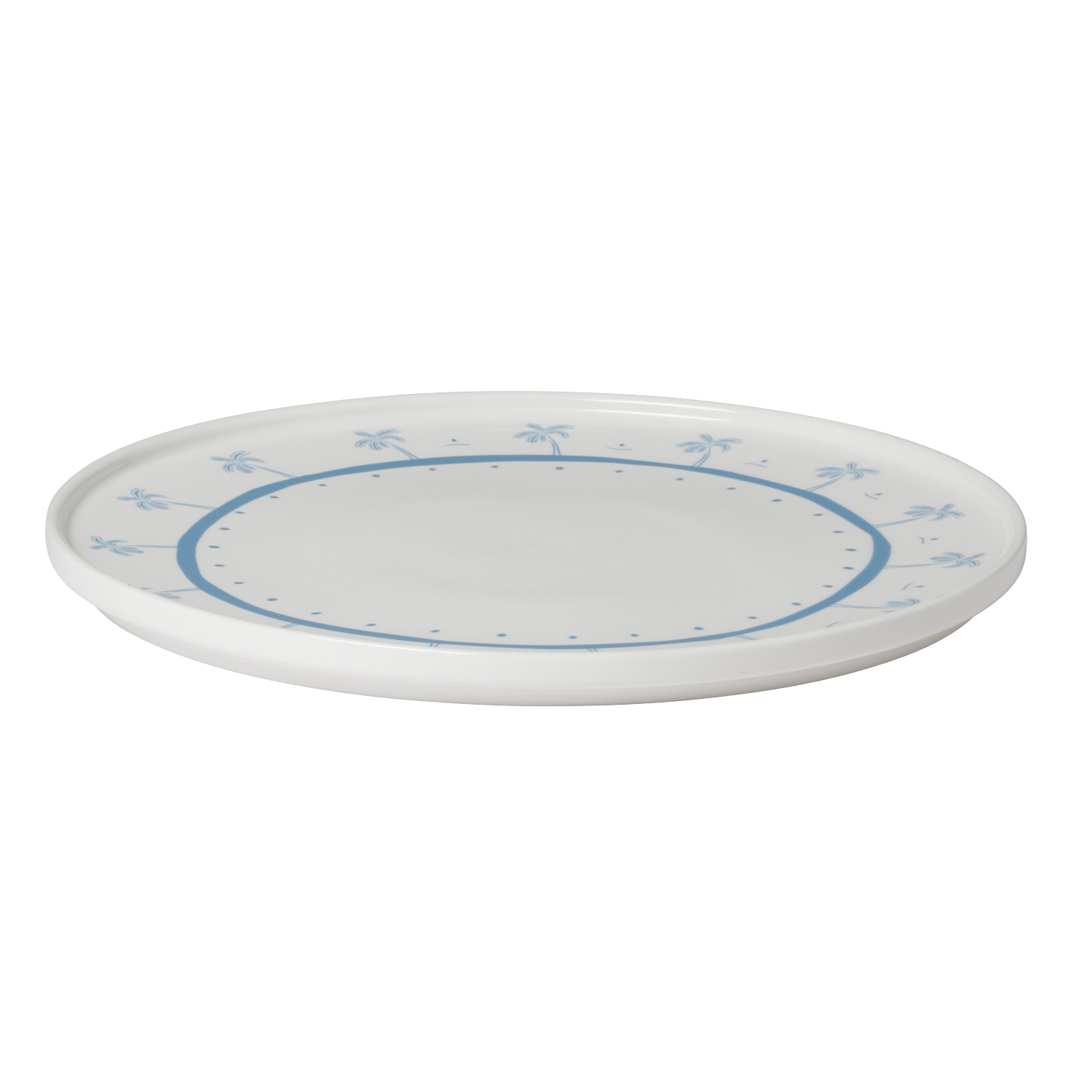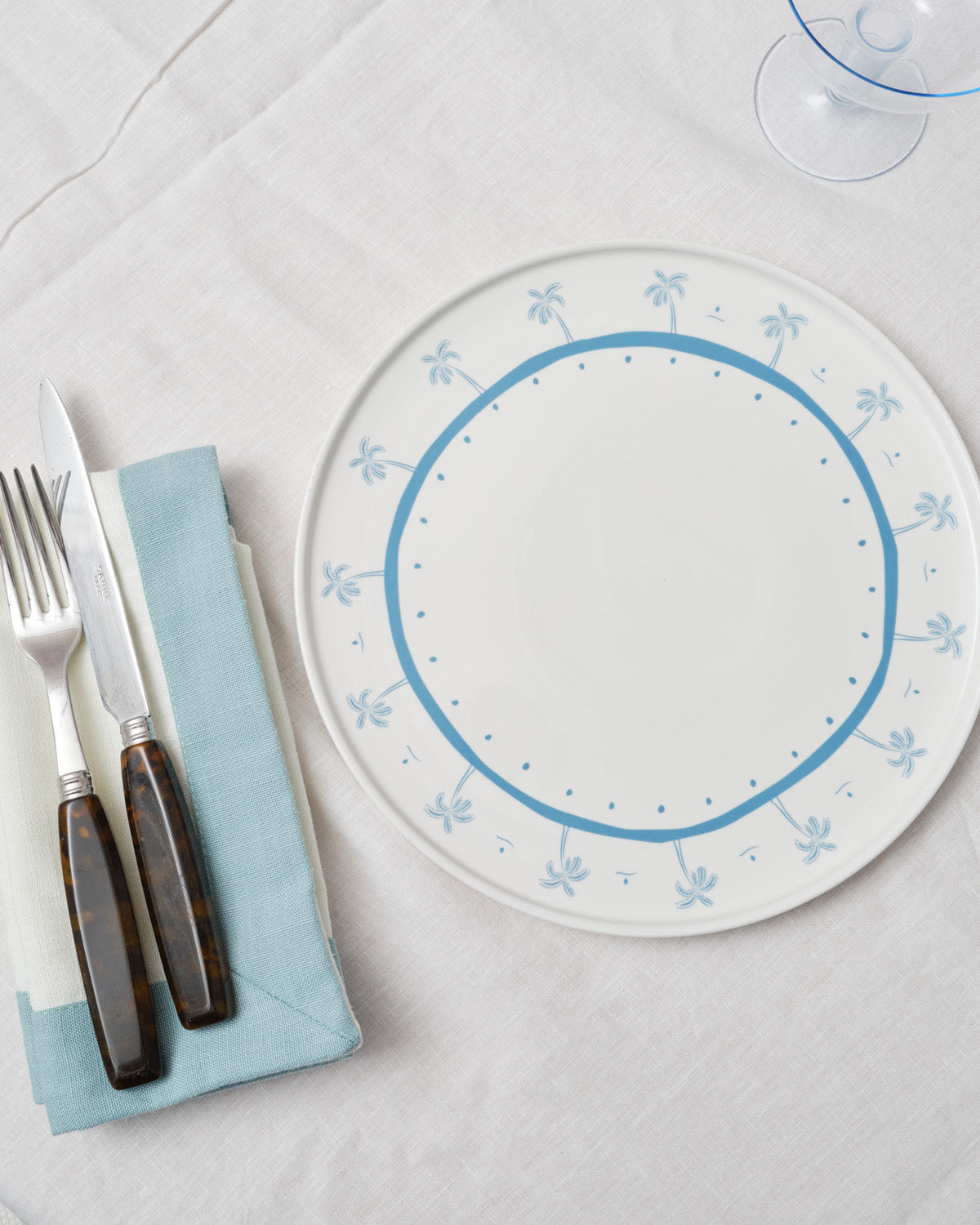 Inspired by Palm Beach, Sydney, a plate that is perfect for your weekend set ups or to use everyday to transport you away.  A fun statement plate to add to your collection and style in with whites or together with the other 2 styles in this range! 
Plates are made from new bone china and coated with a clear glaze on the top.

Dishwasher, microwave and food safe.
25cm wide and has a small rim to keep juices and sauces from spilling on the table.