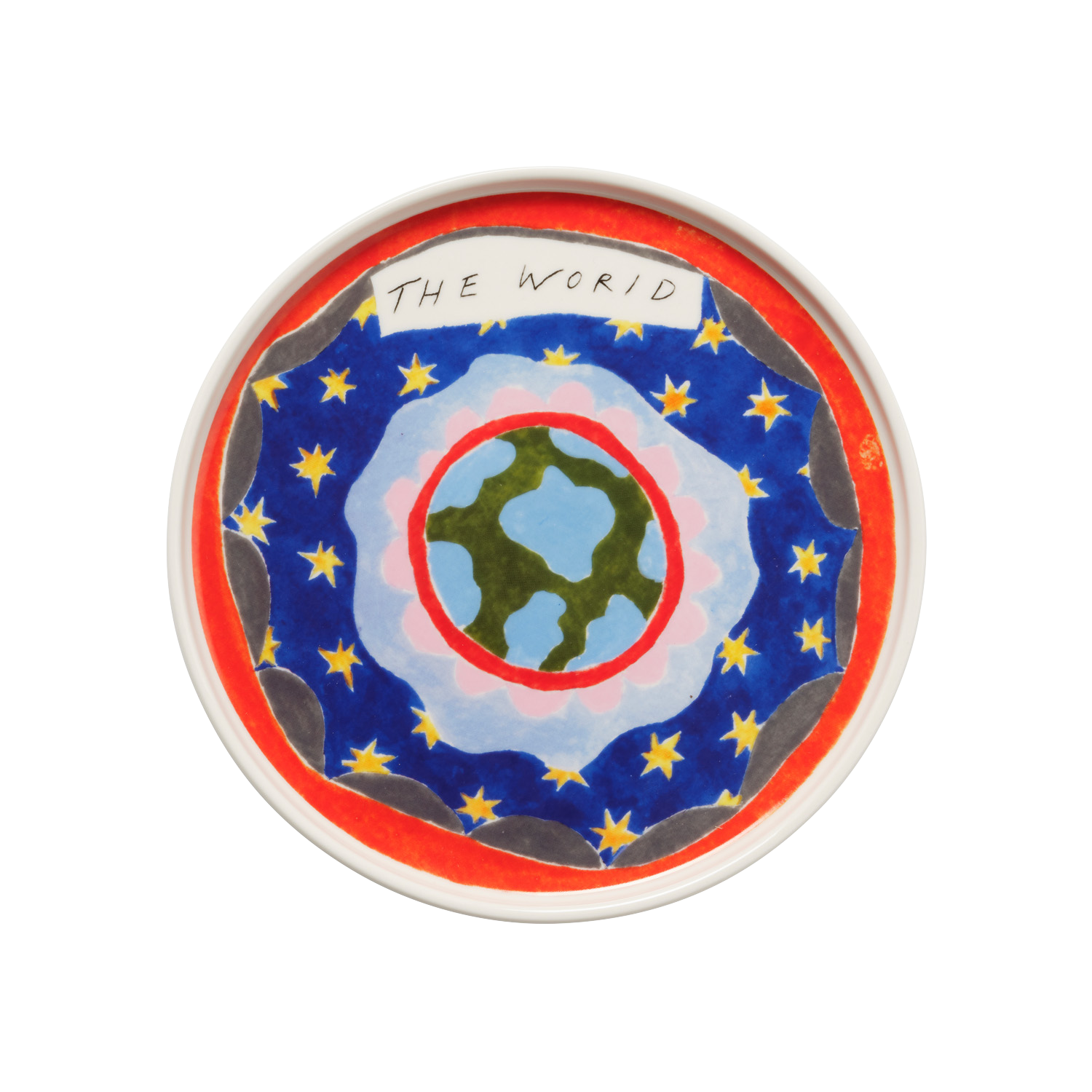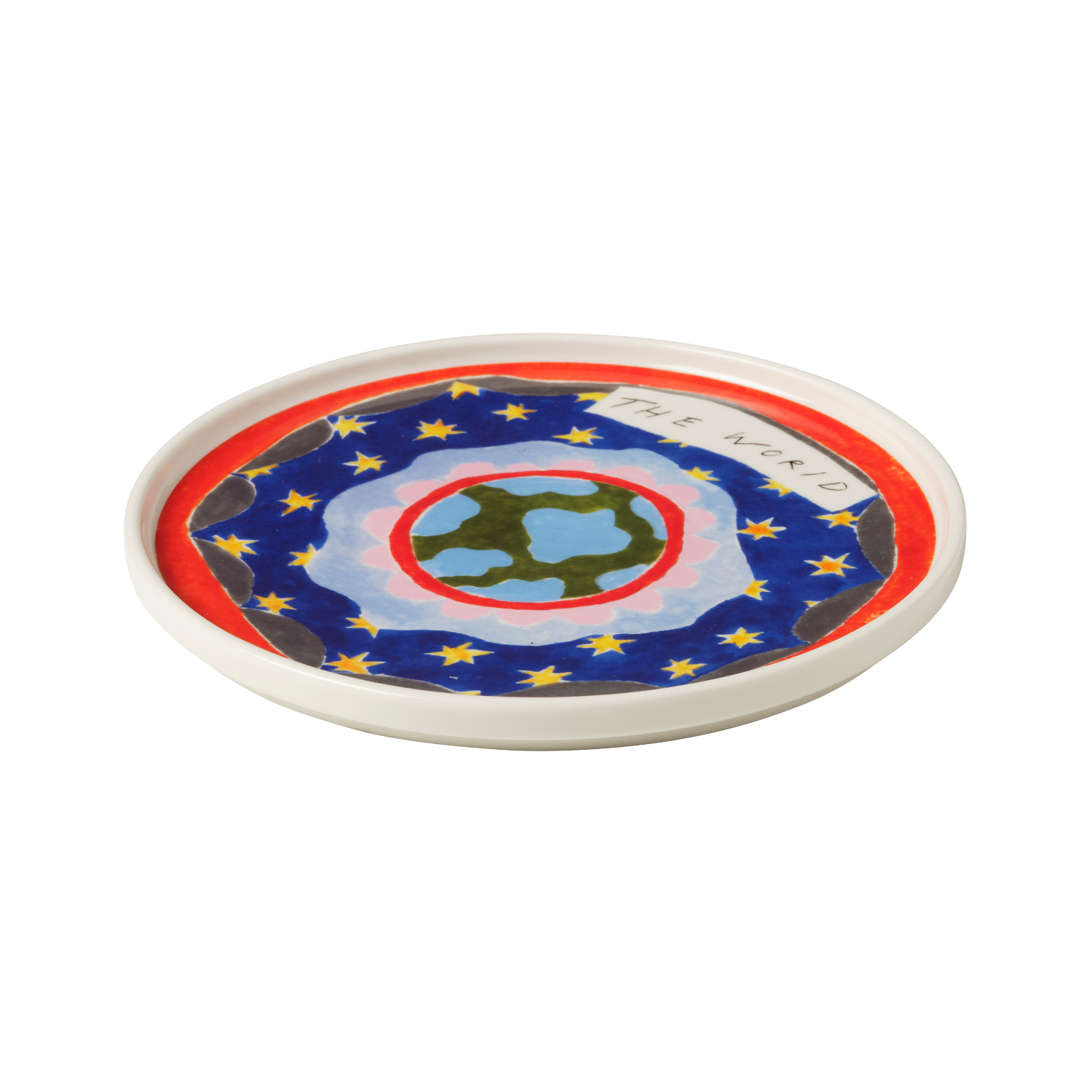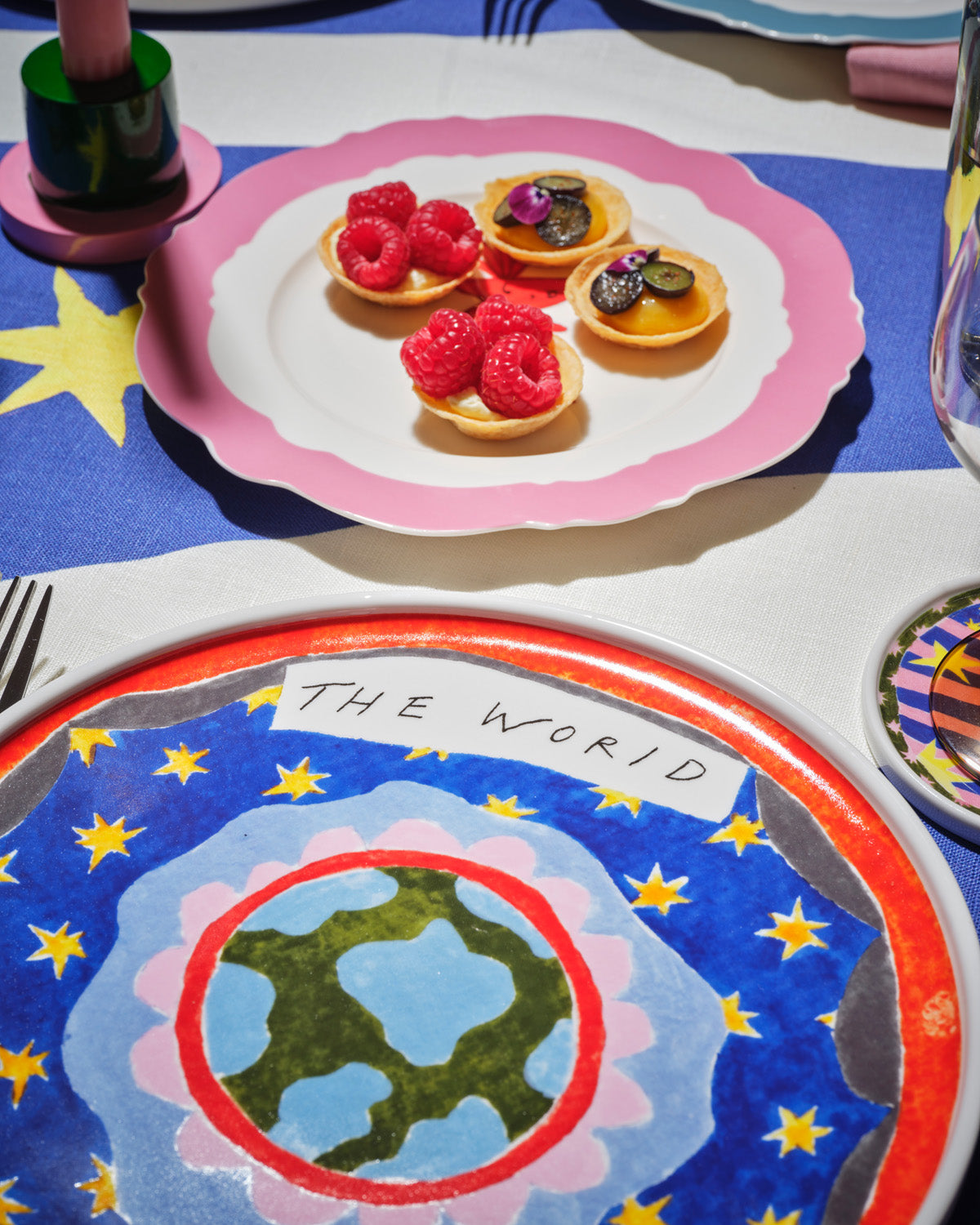 The World by Tatiana Alida
Tarot coming to your meals to invigorate your table conversation! We love the UK artist Tatiana Alida and she has created these incredible artworks for us to create this limited edition collection.

Plates are made from new bone china and coated with a clear glaze on the top.
Dishwasher, microwave and food safe.
25cm wide and has a small rim to keep juices and sauces from spilling on the table.
The World by Tatiana Alida