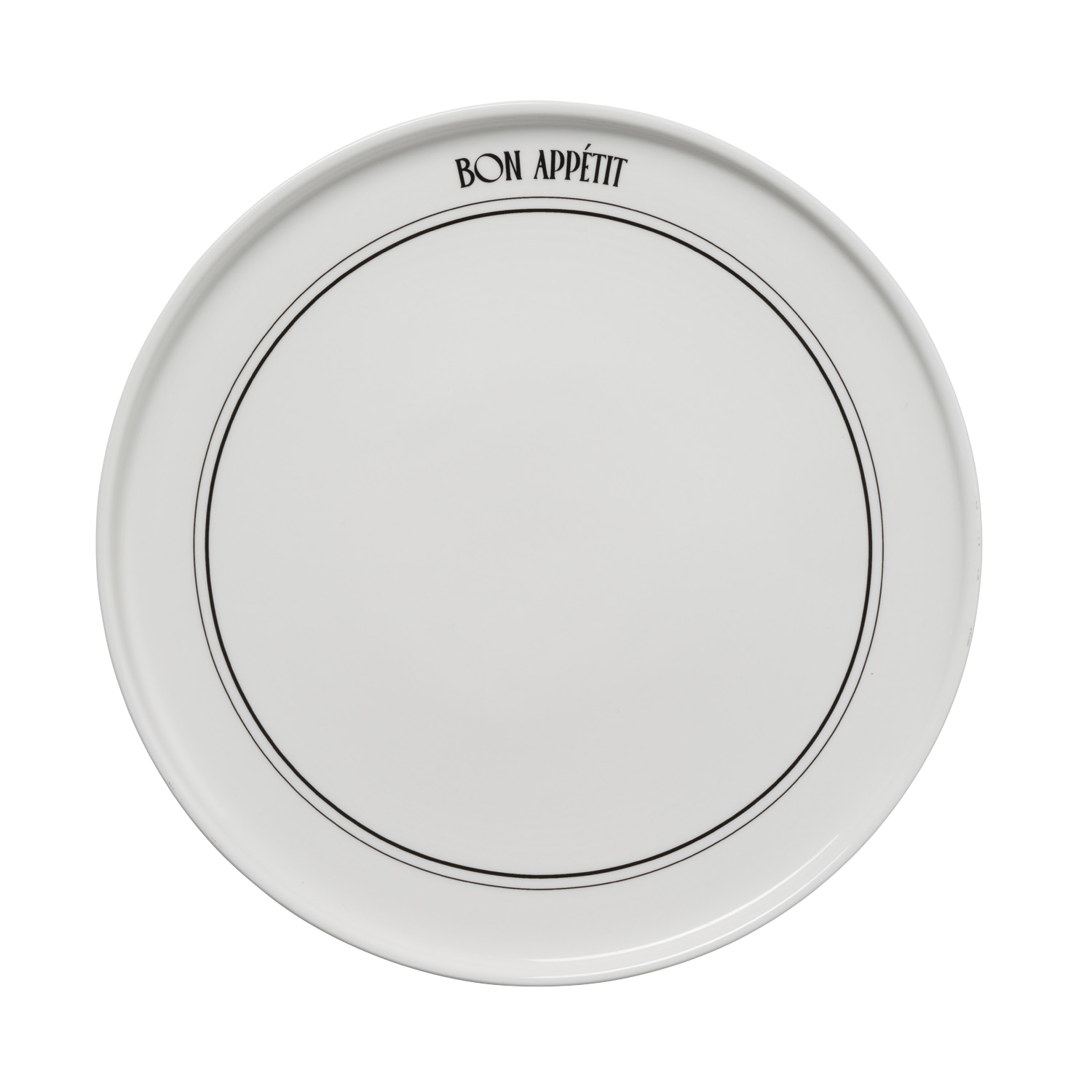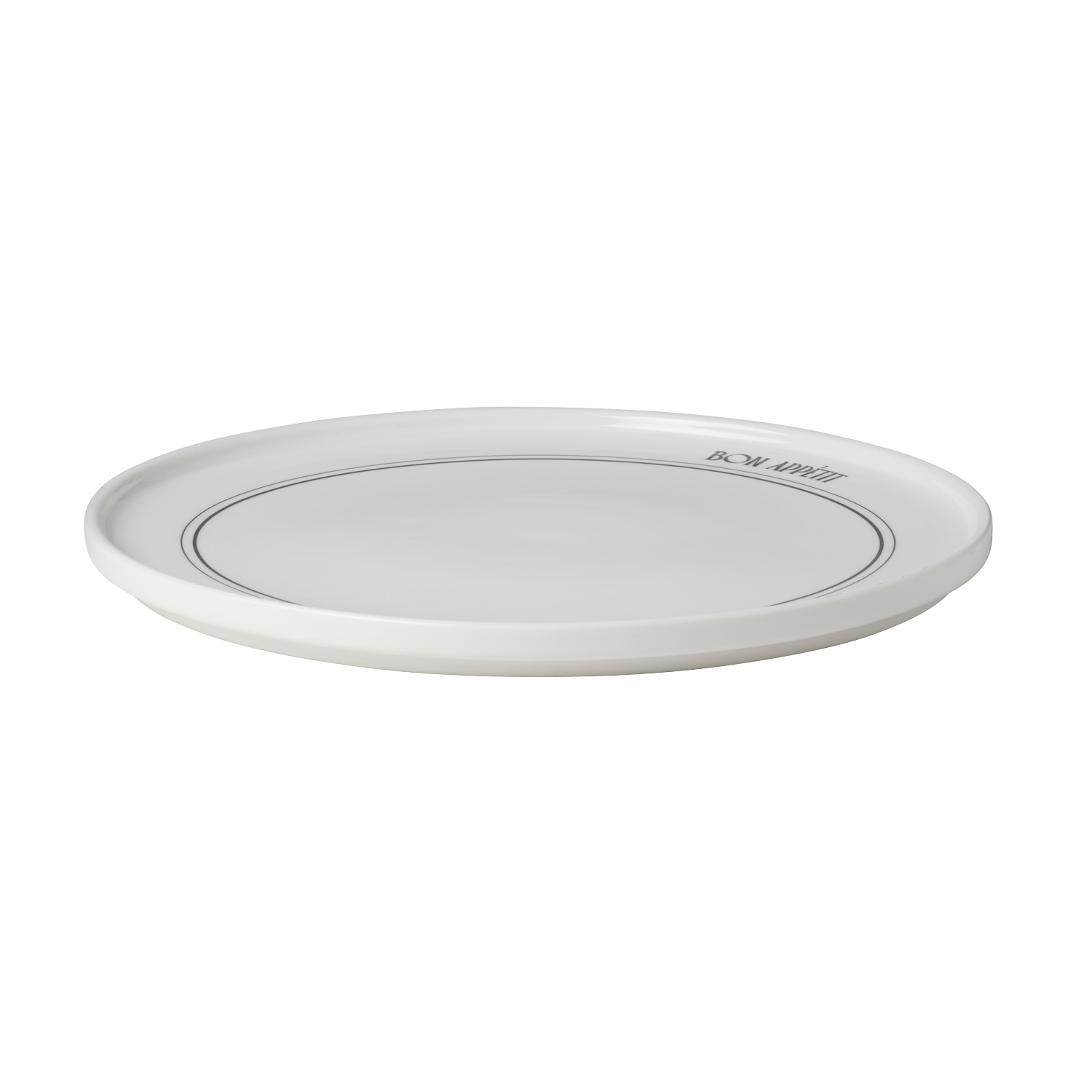 An update to our classic Bon Appetit range is this Black Bon Appetit plate which will give you the feeling of eating in a bistro at home 
Plates are made from new bone china and coated with a clear glaze on the top and base with feet for stacking.
Dishwasher, microwave and food safe.
25cm wide and has a small rim to keep juices and sauces from spilling on the table.