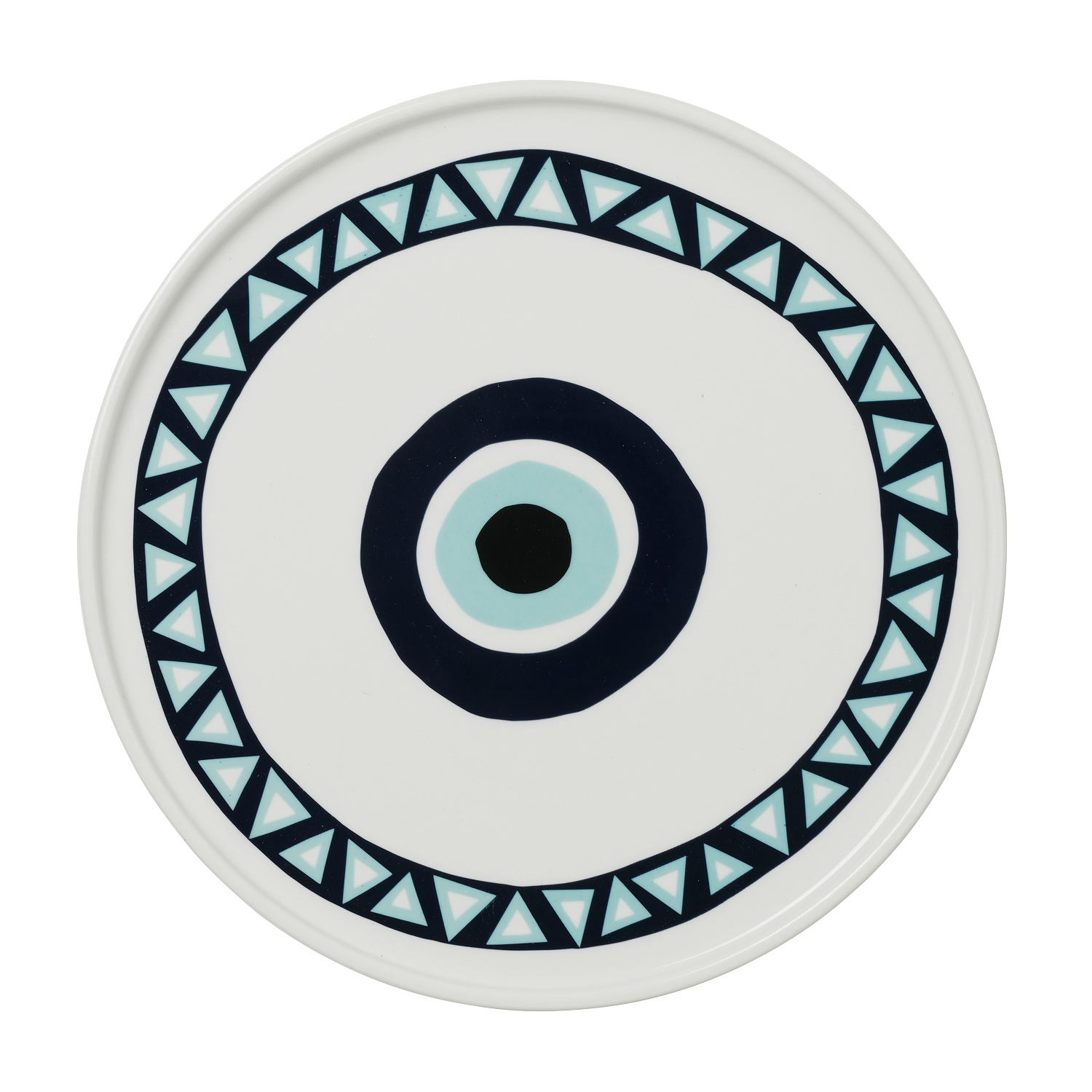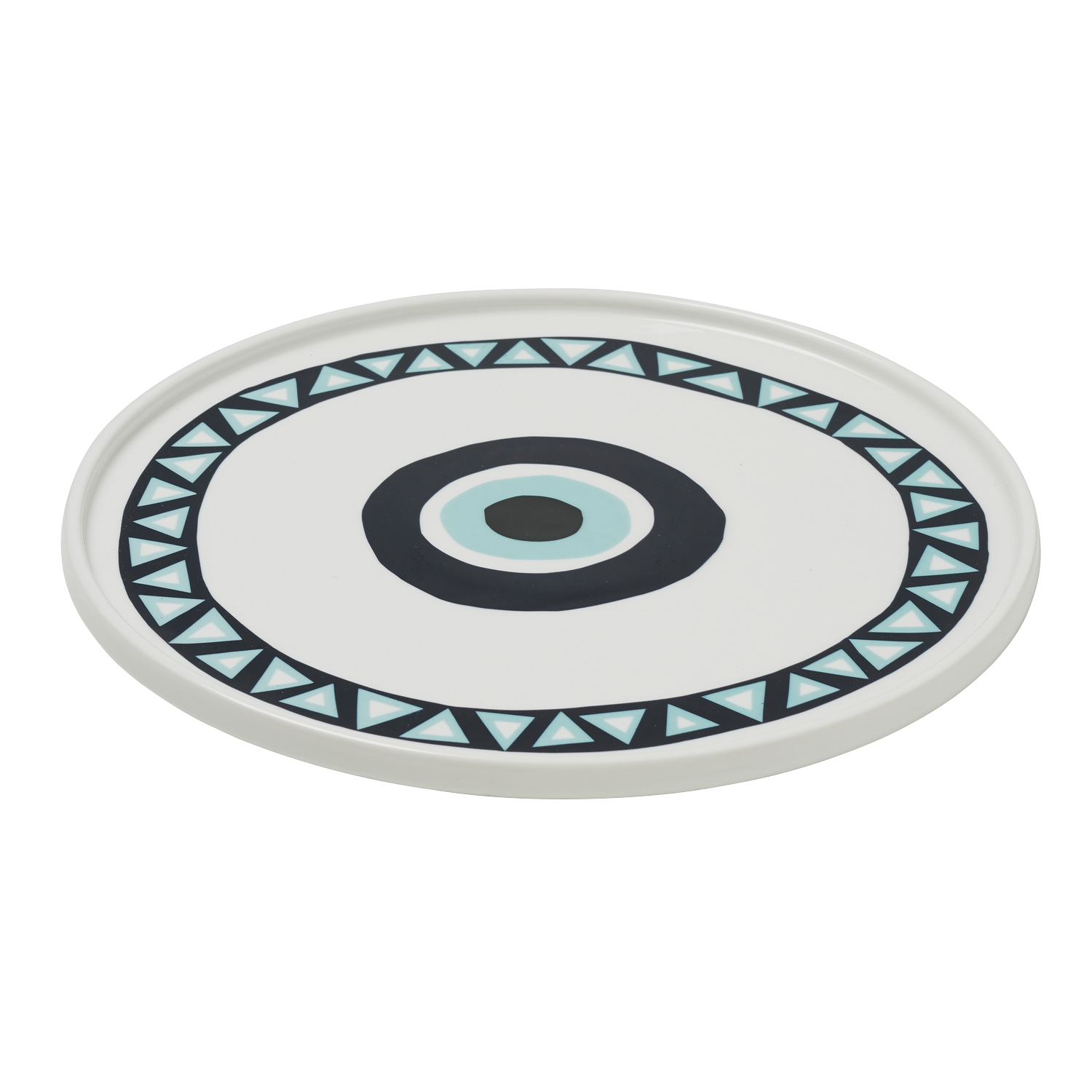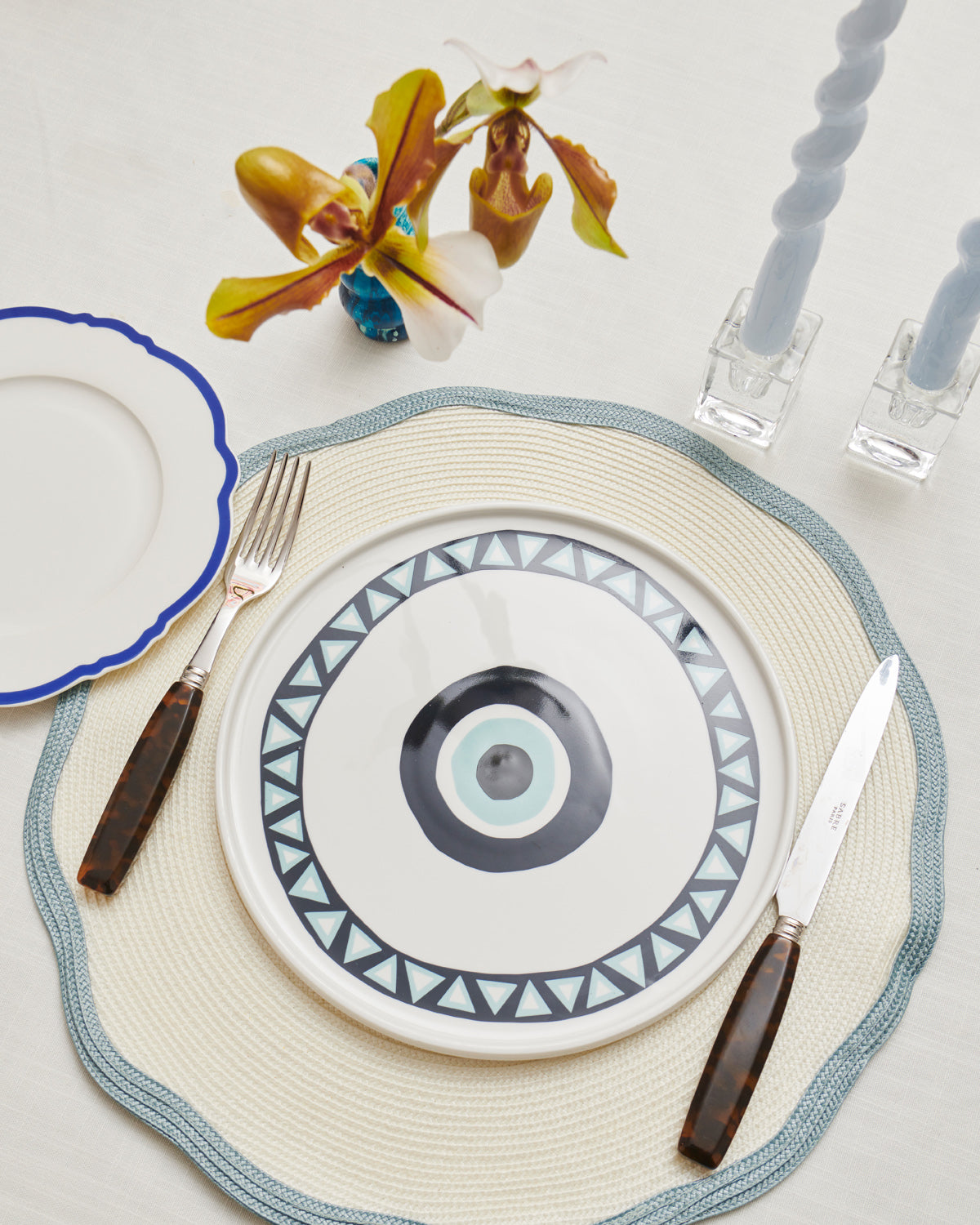 One of our favourite designs from Sydney-based artist Daimon Downey, this is a great Greek-inspired design that speaks back to our Seafood Collection. 
Plates are made from new bone china and coated with a clear glaze on the top.
Dishwasher, microwave and food safe.
25cm wide and has a small rim to keep juices and sauces from spilling on the table.