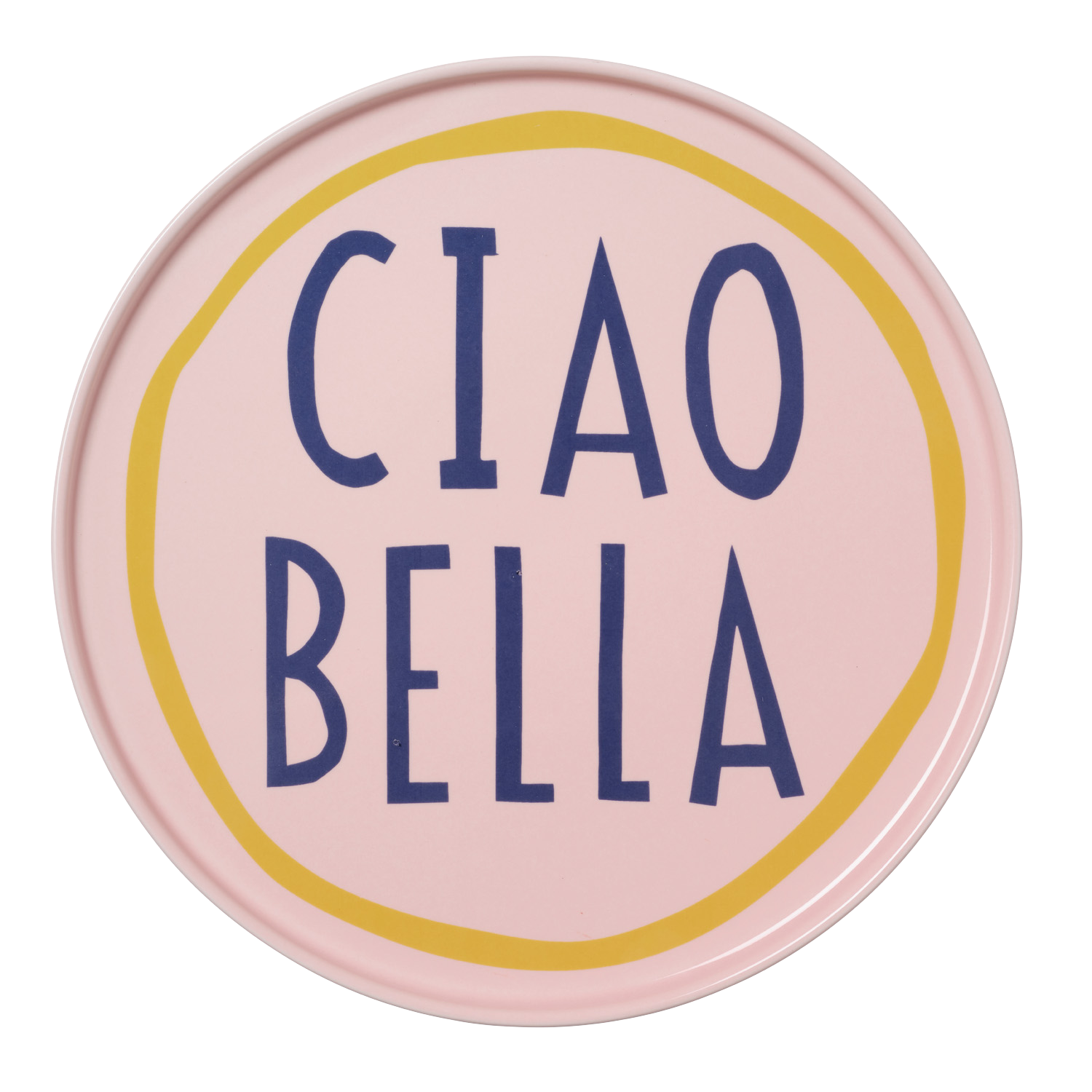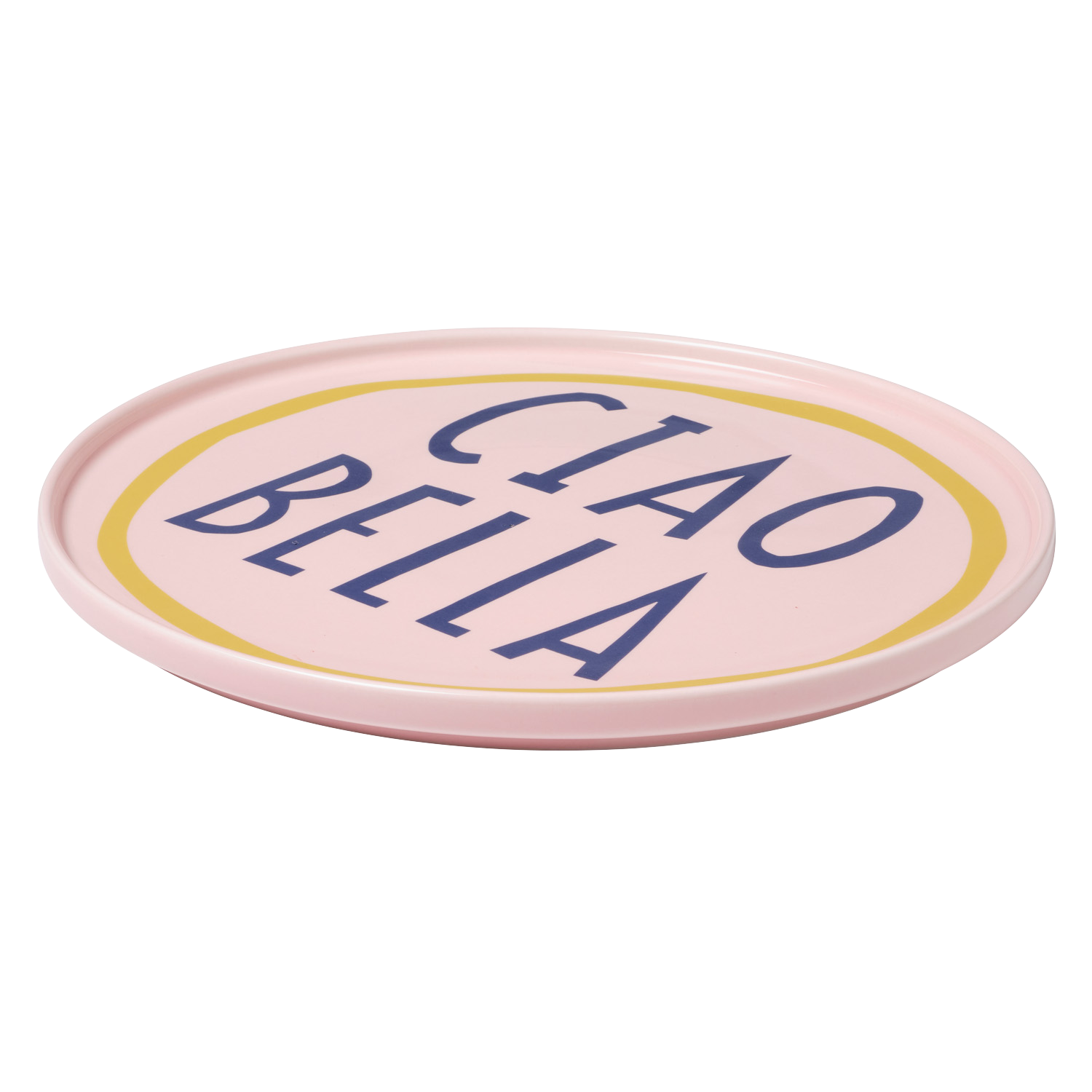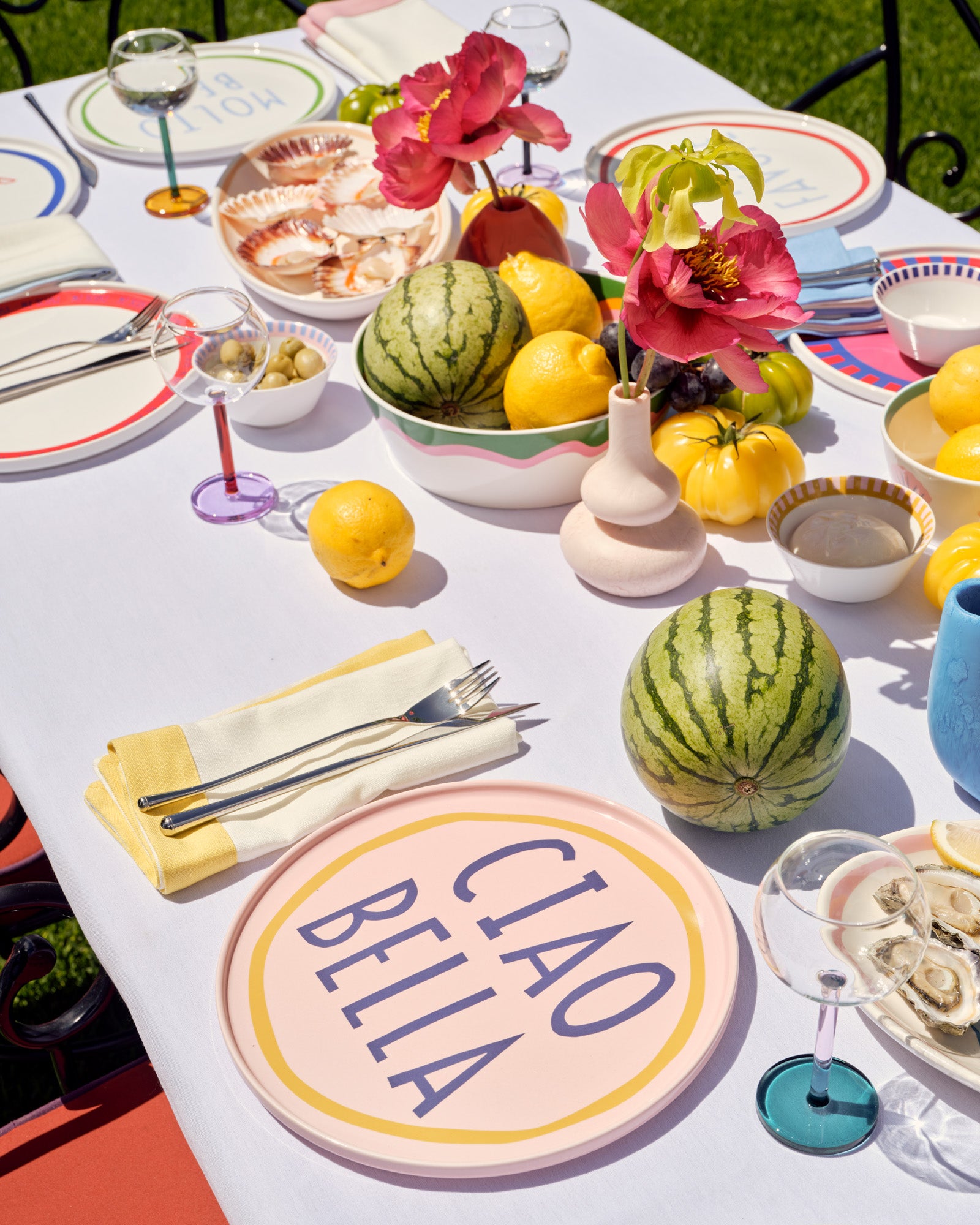 We love our original pink and green Ciao Bella Plate but this one is fun to add into the mix.  Ciao Bella means "hello beautiful" 
Plates are made from new bone china and coated with a clear glaze on the top.
Dishwasher, microwave and food safe.
25cm wide and has a small rim to keep juices and sauces from spilling on the table.